US
World Suicide Prevention Day: Here's how to help in 2021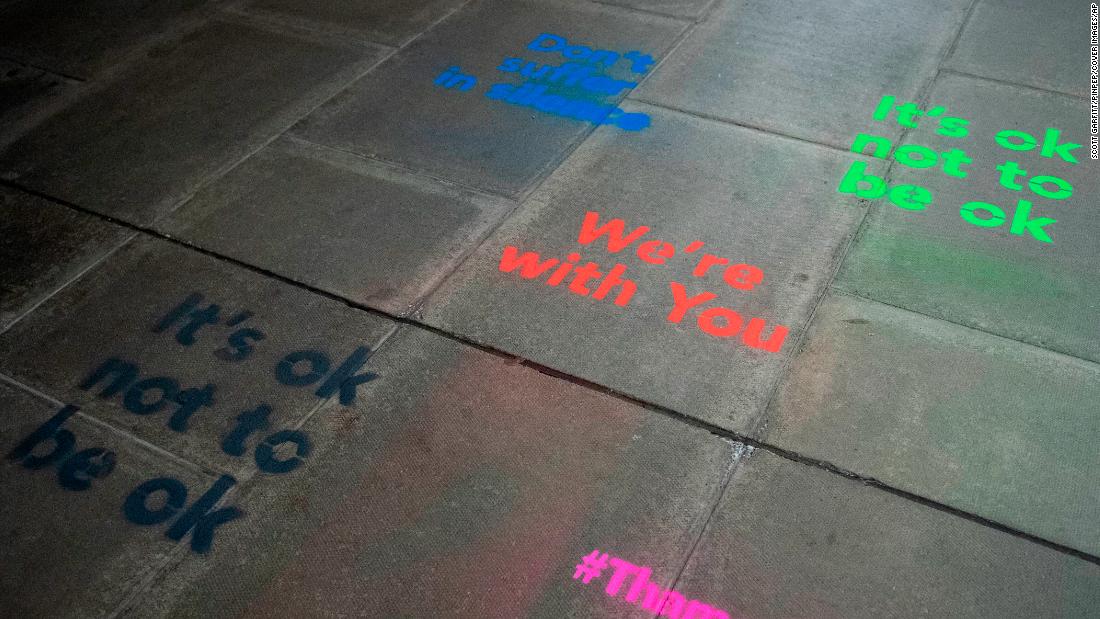 Translated: Every 40 seconds, someone in the world takes their own life. That's a sobering statistic to ponder today, on 2021's World Suicide Prevention Day.
Experts fear suicidal thoughts
may escalate due to economic hardship and mental stress caused by another lethal crisis facing the world — Covid-19, the disease caused by the novel coronavirus.
A leading public health group estimated last year that
as many as 75,000 Americans
could die due to drug or alcohol misuse and suicide connected to the pandemic.
"In 2019, suicide was the 10th leading cause of death in the United States, and the second leading cause of death for young people between the ages of 10 and 34," Biden wrote.
"And that was before the COVID-19 pandemic compounded, for many, feelings of isolation, exhaustion, and economic and public health-related anxieties. Increased rates of depression have sparked concern that we will see a further increase in suicide rates."
"The mean weekly number of these visits was 26.2% higher during summer 2020 and 50.6% higher during winter 2021 compared with the corresponding periods in 2019," the CDC researchers wrote.
Widespread risk
"If you or a loved one are thinking about suicide, please know that you are not alone and help is available 24/7 by calling the National Suicide Prevention Lifeline at 1-800-273-TALK or through the Crisis Text Line by texting HOME to 741741," Biden wrote.
"Next July, the new Mental Health Crisis Line 9-8-8 will take effect. By expanding the crisis line and investing in our Nation's crisis care infrastructure, we have the opportunity to prevent suicides and save lives," he continued.
There are ways each of us can help prevent suicide. Here's how to do your part.
Recognize distress signals
There are many risk factors that can lead to an increase in thoughts about taking one's life. It's important to recognize these in yourself or a loved one, experts say, because many people do not talk about their thoughts of suicide in advance.
Economic distress is a reality facing millions who are out of work right now due to Covid-19-related job loss, social isolation or quarantine.
Look for actions
Be sure to regularly check on loved ones. During the pandemic families and friends are more isolated and alone and many warning signs may be tough to recognize. Listen carefully when you talk to them about to their concerns and observe how they are expressing themselves.
If you are having suicidal thoughts
CNN's Mallory Simon and Jacqueline Howard contributed to this report.
Source link