US
Wolf Moon: Stunning images show the first full moon of 2022 in all its glory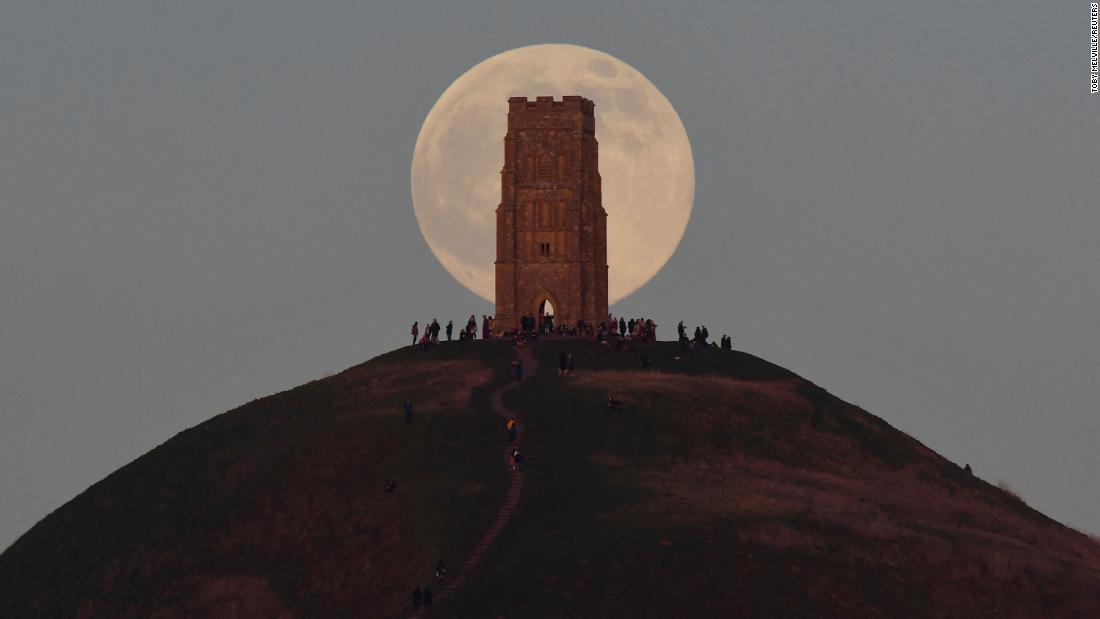 Besides the wolf moon, January's full moon is known by a number of names, including the Old Moon and Ice Moon.
Hindus refer to it as Shakambhari Purnima, which marks the last day of Shakambari Navratri, an eight-day holiday honoring the goddess Shakambhari. People in India often bathe in holy waters during this time, NASA said.
Assiniboine people who live in the Northern Great Plains in the United States call this the center moon because it is around the middle of winter,
according to the Old Farmer's Almanac
.
There are 12 full moons in 2022, and two of them qualify as supermoons.
Some astronomers say that the phenomenon occurs when the moon is within 90% of perigee — which is its closest approach to Earth in orbit. By that definition, the full moon for June as well as the one in July will be considered supermoon events.
• February 16: Snow moon
• March 18: Worm moon
• April 16: Pink moon
• May 16: Flower moon
• June 14: Strawberry moon
• July 13: Buck moon
• August 11: Sturgeon moon
• September 10: Harvest moon
• October 9: Hunter's moon
• November 8: Beaver moon
• December 7: Cold moon
CNN's Ashley Strickland contributed to this story.
Source link