US
Why the average gas prices is at $4.99 a gallon and how high it'll go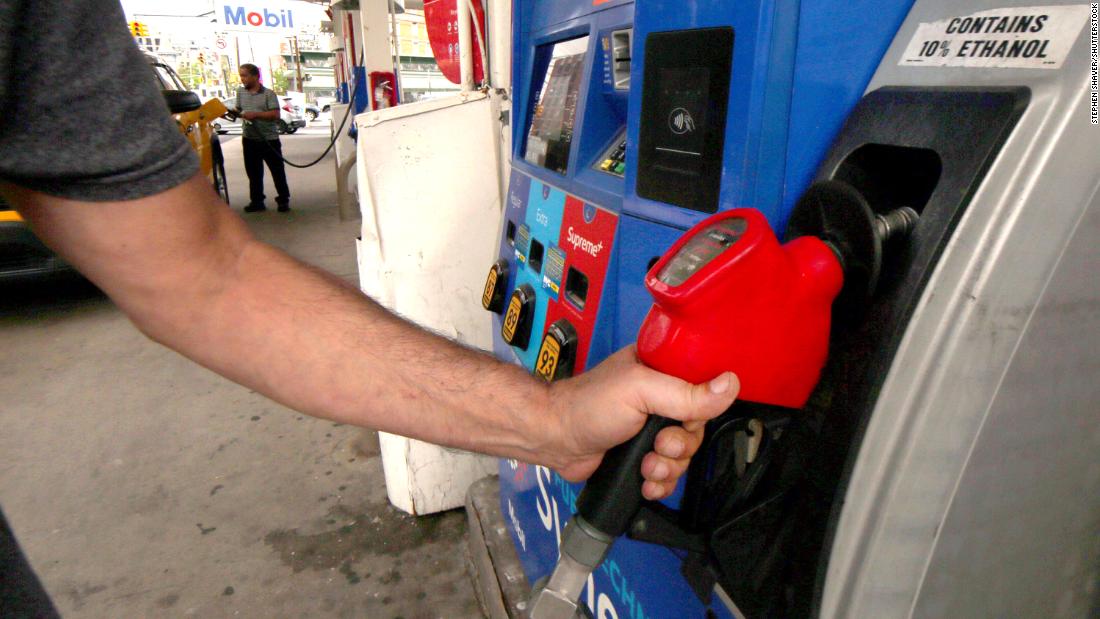 The US average for the price of a gallon of regular gas hit $4.99 according to the most recent reading from AAA Friday. It marked the 14th straight day, and the 31st time in the last 32 that gas has set a record in America. Gas prices have climbed 39 cents, or 8%, just in the two weeks since the start of the Memorial Day weekend kicked off the traditional summer driving season.
For much of the country, $5 gas is already here.
There are now 20 states plus Washington, DC, with averages of $5 or above. The highest priced state remains California, with a state average of $6.42 a gallon. As of Thursday, 31% of the nation's 130,000 gas stations were already selling gas for more than $5 a gallon.
The national average for gasoline could be close to $6 by later this summer according to Tom Kloza, global head of energy analysis for the OPIS, which tracks gas prices for AAA.
"Anything goes from June 20 to Labor Day," Kloza said about the demand for gas as people hit the road for long-anticipated getaways. "Come hell or high gas prices, people are going to take vacations,"
How much are drivers willing to pay before they cut back on driving? So far the number of gallons pumped at stations in the last week of May was down only about 5% from the same week a year ago, even though gas prices rose more than 50% during the same period. The number of US trips by car has slipped about 5% since early May, according to mobility research firm Inrix, although those trips are still up about 5% since the start of the year.
The concern is that consumers will cut back on other spending to keep driving the miles they want or need to drive, which could drive an economy already showing some signs of weakness into recession.
— CNN's Matt Egan contributed to this report
Source link