US
When tech support is life or death: Family and strangers mobilize to get seniors vaccinated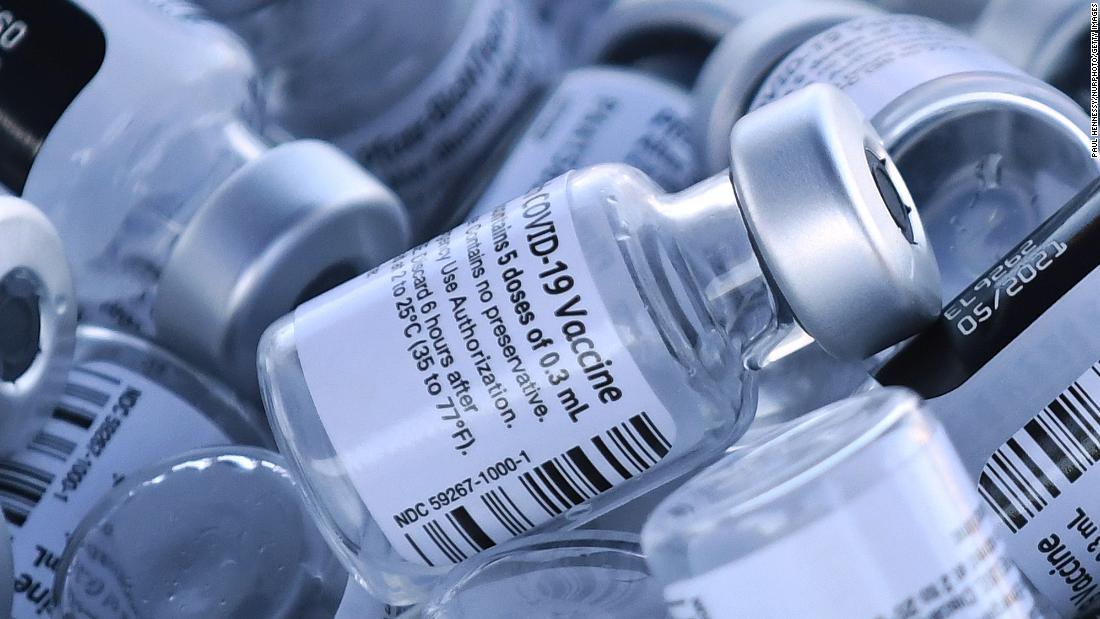 Then one night while scrolling
Facebook
(FB)
, she happened upon a group called "
South Florida COVID-19 Vaccination Info
," which had a post promising to help secure a spot for a vaccine for the first 10 people to respond.
"I sent some basic information along and by the morning, I had a text from someone who said, 'Can you bring them down to Jackson [Health] this morning?'" said Thompson. "It was surreal because I had been exploring every avenue and then all of a sudden, I had appointment confirmations. I was petrified but hoped it was real out of complete desperation."
Covid-19 scams
are prevalent, many of which ask for Social Security numbers or credit cards (neither are ever required). But Thompson had discovered something genuine: a group of volunteers on Facebook logging long hours to get people like her family vaccinated. Nearly 24 hours after that text message, both parents and her stepmother were vaccinated.
"I was completely amazed," said her 75-year-old mother Sandra Wortzel, who has never been on Facebook. "I'm not super good on the computer — and it's been so difficult for me and other older people to manage this process — but I am so thankful to be vaccinated."
Katherine Quirk, a nurse, and her fiancé Russell Schwartz launched the South Florida Facebook page in January after experiencing first hand the challenges of getting Schwartz's parents registered for a vaccine. They started sharing alerts on the page whenever they discovered certain vaccine sites had openings, based on researching, calling and refreshing medical websites. They also posted insider "tips" Quirk learned from being in the medical community, such as if a center was quietly accepting walk-ins following no-show appointments.
But when spots opened, they'd fill up immediately. So the couple created a waitlist, collecting names and basic information, such as birthdays and addresses, from Facebook members of the group. Then they would register those people when appointments became available. With the help of a few volunteers, the couple claim they've booked "thousands" of appointments in the past few weeks.
"We want to keep going with this after vaccines become available for more," Quirk said. "All we want is people to get shots in arms."
"I don't have a working email or a cell phone, so there's no way I would have been able to register by myself or get the vaccine as quickly … without their help," said 82-year-old Sally Ebeling from Canton, New York, who has not left her property since February 2020 and used the Association of the Aging to book her appointment. "I go in for my shot on Tuesday. A volunteer is picking me up to drive me to the drug store," she said.
Some senior citizens are also getting technical support from a more familiar source: their grandchildren. Missy Perez, a social media manager for the Philadelphia Phillies, said she spent the better part of a work meeting earlier this month refreshing a webpage to register her grandmother and dad in Florida. But the site kept crashing.
"My grandmother had called earlier that morning frustrated and in tears with her attempts to log on, eventually receiving a message that she'd been locked out from trying too many times — a message she thought was specifically for her, not realizing many others were in the same boat," Perez told CNN Business.
Her whole family pitched in, including Missy's sister who waited on hold for an hour before she got disconnected. "I multitasked and opened the link mid-Zoom call. I was so excited to have gotten through that I screamed, off mute, to my mom who came running over." Her mother unknowingly stood in the background of the camera shot as they worked quickly to fill out the forms.
"Luckily, I work with really wonderful people, so when I explained to the group what I was doing, they were so supportive, cheering me on via Zoom," she said. "They hooted and hollered as we shored up the two appointment times."
Source link