US
US officials plead for caution as variants spread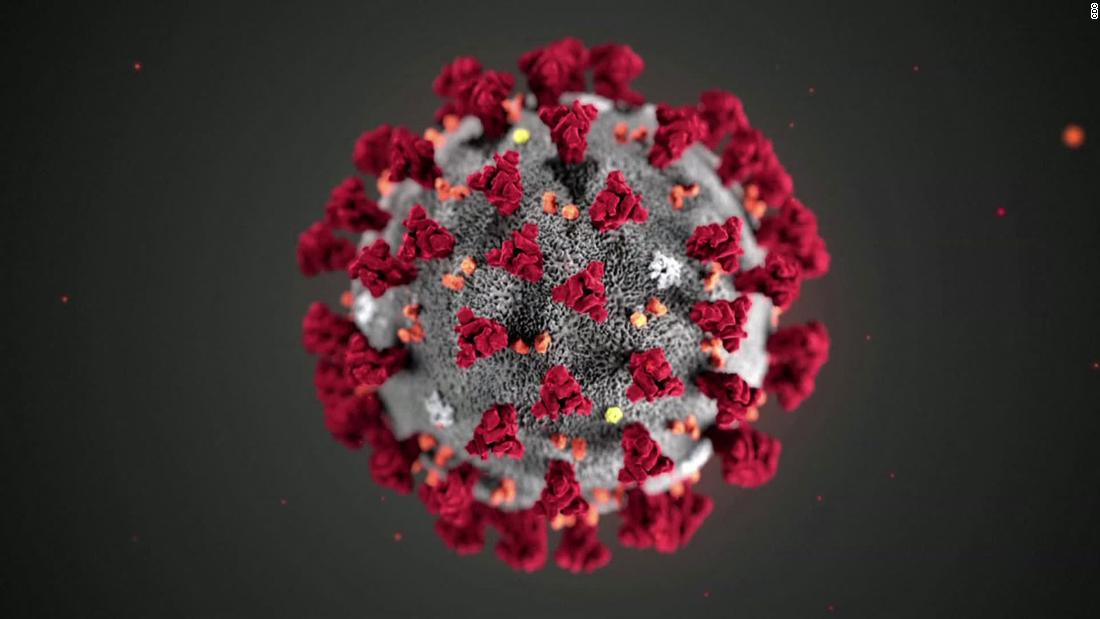 "We're concerned that [cases have] plateaued at a high level, an unacceptably high level," Fauci, director of the National Institute of Allergy and Infectious Diseases, told NBC on Thursday.
"We can't claim victory prematurely," he said. "Everybody, including myself, has some degree of Covid-19 fatigue, but the thing we try and emphasize is that this will end."
"We need to hold out just a bit longer and give vaccines a chance to really get the upper hand in this."
The B.1.1.7 variant was first spotted in the United Kingdom. It spreads more easily and appears to be deadlier as well. The US Centers for Disease Control and Prevention (CDC) has found more than 11,000 cases of the strain in the country, with the highest tallies in Florida and Michigan. On Thursday, Michigan also reported its first case of a variant that was originally found in Brazil.
Fauci's comments echoed those of President Joe Biden from earlier this week. Biden said Monday that "now is not the time" to ease social restrictions and that he wanted state governors to pause reopening efforts.
States are also racing to get ahead of the variants by intensifying their vaccine rollouts.
Arkansas announced Tuesday it was expanding vaccine access to anyone 16 and older, joining a dozen other states that have widened eligibility.
But whether the race to immunization can contain the spread of new variants remains in the balance.
YOU ASKED. WE ANSWERED.
Q. Can I celebrate Easter with my loved ones?
People who have had both Covid-19 shots can gather indoors without wearing masks, meaning that the celebration can be held with some semblance of normality.
Those who are not fully vaccinated are advised to stick to their own household for egg hunts or to enjoy Easter traditions outdoors while six feet apart.
The agency said it still advises fully vaccinated people to wear masks outdoors and to take precautions until more is known about how vaccines protect against coronavirus.
WHAT'S IMPORTANT TODAY
Covid-19 vaccine protection likely to last over six months, experts say
Pfizer/BioNTech said yesterday its ongoing clinical trial showed its vaccine protected volunteers from the virus for at least six months and that the vaccine was shown to be fully effective against the South African variant of the virus referred to as B.1.351.
UK regulator finds 30 blood clots after AstraZeneca shots, but says vaccination should continue
The blood clots are extremely rare: the UK's Medicines and Healthcare products Regulatory Agency (MHRA) said it received 22 reports of cerebral venous sinus thrombosis and eight reports of other thrombosis events, out of a total of 18.1 million doses of the vaccine given in the country by March 24.
The MHRA said people should continue to get the AstraZeneca vaccine, because the benefits greatly outweigh the risks. AstraZeneca reiterated in a statement Friday that regulators have concluded that "the benefits of using our vaccine to protect people from this deadly virus significantly outweigh the risks across all adult age groups." The European Medicines Agency and the World Health Organization also said vaccinations should continue.
Despite the recommendation, Germany has this week limited the AstraZeneca vaccine to people over 60, following reports of a rare blood clot in the brains of 31 people who had received a first dose in the country.
Ontario shuts down as ICU admissions jump
Ontario Premier Doug Ford said the new virus strains are causing the disease to spread faster and do more harm. "This is a new pandemic. We're fighting a new enemy," he said.
ON OUR RADAR
TODAY'S TOP TIPS
With millions getting vaccinated every day, some have complained about subsequent fever, fatigue and other ailments they weren't expecting.
Don't panic, doctors say. Side effects from Covid-19 vaccines won't last long. And they're actually proof that your immune system is working the way it's supposed to. (But don't worry if you don't have any — vaccines are still very effective even without side effects.)
And no, you definitely cannot get the coronavirus from the vaccine. It's just not possible.
TODAY'S PODCAST
"To make it work at this scale is absolutely stunning." — Mike McDermott, President of Pfizer Global Supply
Source link