US
Tropical Storm Eta gears up for a fourth landfall as Florida continues to reel from its earlier impacts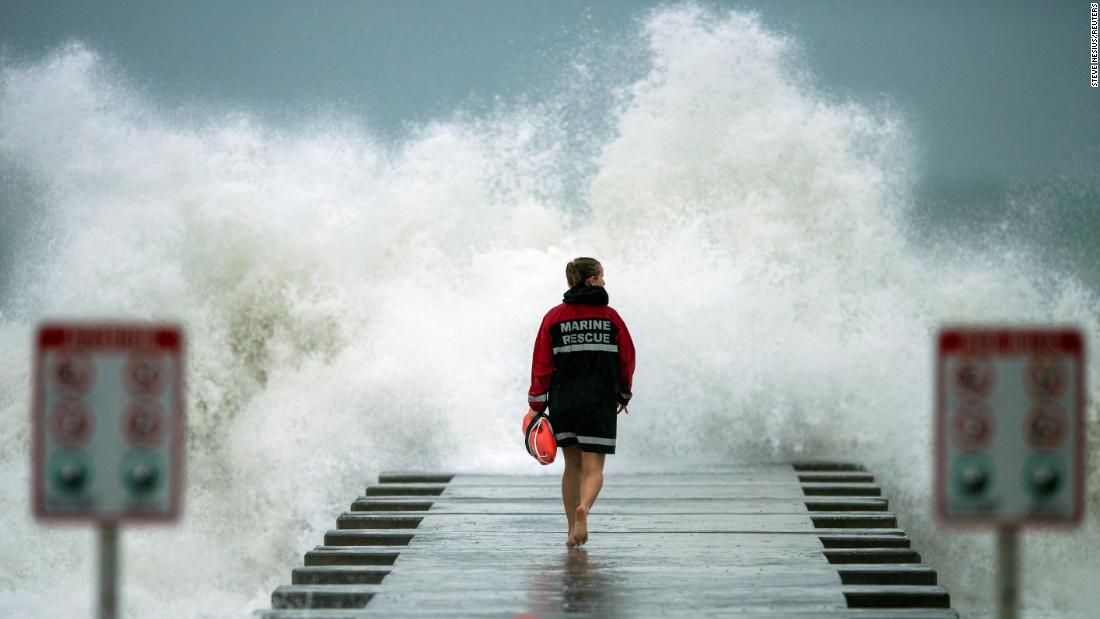 Western Florida was pummeled with tropical storm-force winds and heavy rain much of Wednesday. And officials in areas such as St. Petersburg, Sarasota and Madeira Beach have already responded to reports of roofs torn off and flooded streets.
There are nearly 15,000 customers currently without power, according to PowerOutage.US.
Eta strengthened to a hurricane briefly on Wednesday morning, but then weakened to a tropical storm with 60 mph winds, according to the National Hurricane Center. The hurricane watch for portions of Florida's west coast was lifted, but tropical storm warnings remain in place for Englewood to Suwannee River, Florida, and for Flagler/Volusia County Florida line.
Moving at about 10 mph, the storm is 65 miles north-northwest of St. Petersburg, Florida, the NHC said.
In addition to tropical storm-force winds and up to hurricane-force gusts, much of western and central Florida will receive 2 to 4 inches of rainfall through Thursday.
The onshore push from winds will result in 2 to 5 feet of storm surge along much of Florida's west coast, including the very vulnerable Tampa Bay area. Water levels are already 2 to 3 feet above normal and the water will continue to pile up over the next several hours.
But this is expected to be the last we hear from Eta. The tropical Storm is forecast to dissipate over the western Atlantic Ocean by the weekend, the NHC said.
The 2020 Atlantic hurricane season has been especially active. It has set the record for most named storms in a single season with 29 so far.
Source link