US
Opinion: Why it's impossible for some people to follow Covid-19 guidelines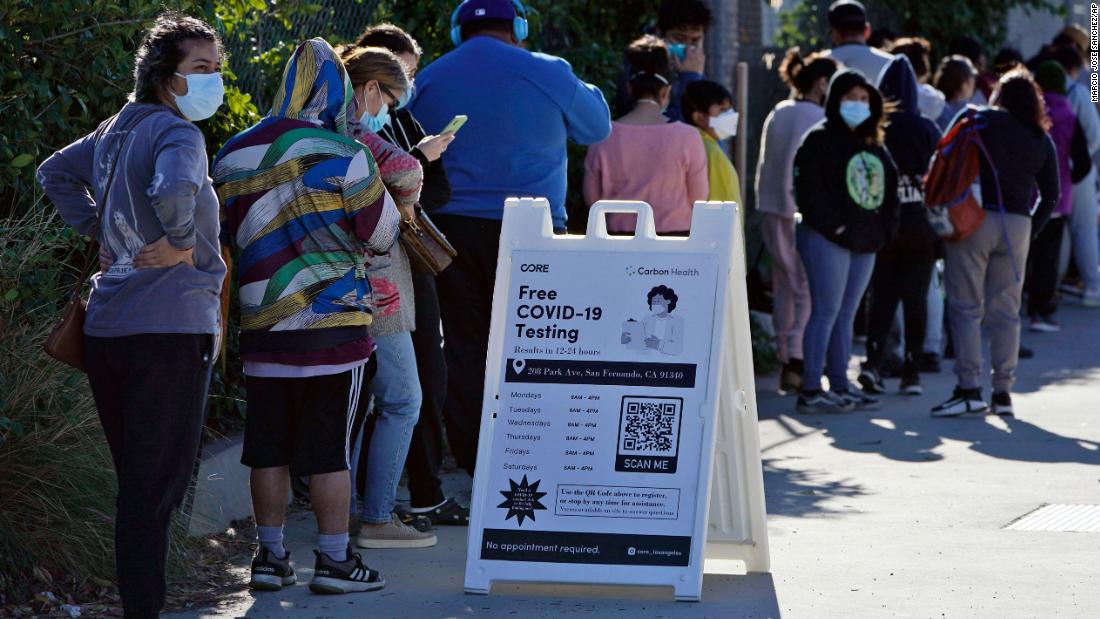 Despite such a time-consuming hassle, we were, in many ways, fortunate. I could stand in line for hours because I have paid time off from work. I could endure a three-day wait for results because I can work safely from home. My son, who has thankfully recovered, could have easily received care from a physician because he has health insurance. We have the peace of mind that comes with things like access to health care, paid leave and remote work. But
millions
of
Americans
do
not
.
The current testing environment — combined with the astonishingly rapid ascent of the Omicron variant — is once again exposing a much larger problem of health equity. Almost two years into this crisis, the ability to protect yourself and your family is still heavily influenced by such factors as
skin color
and
income level.
We should no longer permit these inequities to persist.
Public health recommendations represent the best scientific advice we have, but they are only words on paper unless we can act on them. If we want people to test, we must provide tests. If we want people to stay isolated, even for shorter periods of time, we must ensure that they will not lose their livelihoods or be unable to pay their bills as a result. The public health playbook remains our ticket out of this crisis, but only if we finally give all people the resources to follow it.
Source link