US
Opinion: Why Germany is so vulnerable to Russian blackmail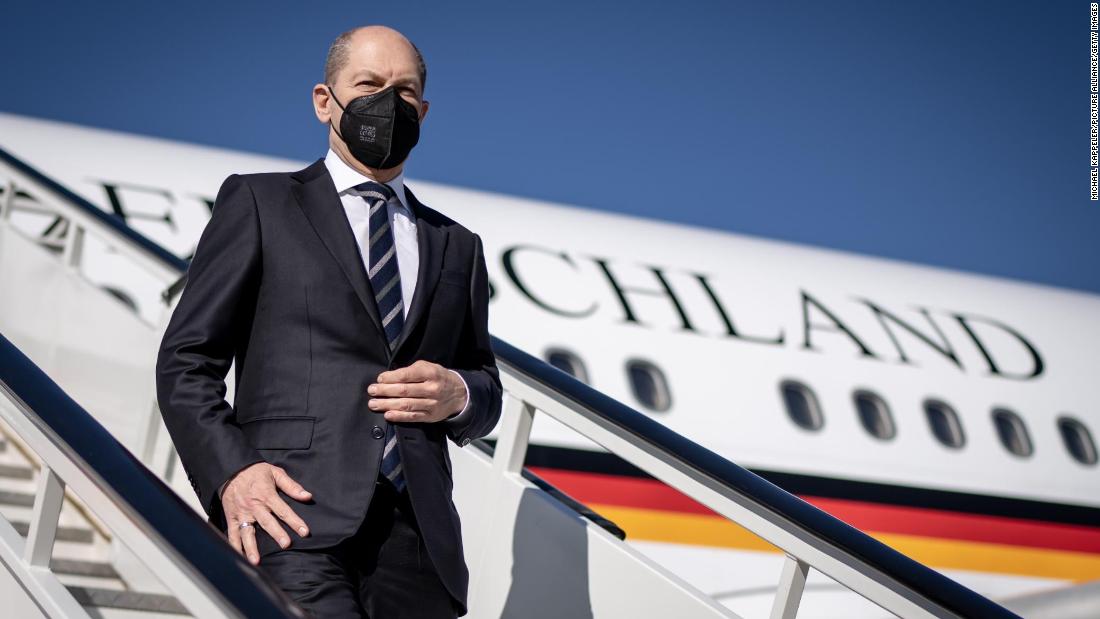 Since assuming office December 8, Chancellor Olaf Scholz and his cabinet have had to confront an unprecedented Russian troop buildup along the border of Ukraine and the prospect of major war in Europe. To date, their
performance
does not inspire
confidence
about Germany's ability
to lead
in this moment of crisis.
Roughly
half
of Germany's natural gas imports come from Russia. That reliance will become increasingly important in coming years as Germany embarks on a simultaneous phaseout from coal and nuclear energy. Russia is also an important destination for German exports. And for historical reasons, German leaders have long desired close relations with Russia.
Slowly but surely, Germany has maneuvered itself into a position of vulnerability vis-à-vis the Kremlin.
Germany's complicated relationship with Russia is unique among its European neighbors. Germany's first Social Democratic (SPD) chancellor, Willy Brandt, pursued détente with the Soviet Union from 1969. Brandt's "Ostpolitik" — the normalization of relations between West Germany and Eastern Europe — paved the way for the Helsinki Final Act of 1975, which recognized the national borders of post-war Europe.
This was an important goal for Soviet leaders anxious about shoring up their Eastern European satellites. But it also gave dissidents and civil rights activists in the Soviet empire a manifesto for liberal reform.
Instead, the Russian President detests America's continued presence in Europe as epitomized by the NATO alliance. He sees the European Union as weak and divided and liberal democracy as doomed to fail.
The specter of renewed aggression against Ukraine is supposed to force an answer now. And it calls into question Germany's Russia policy of the past two decades.
Germany is thus both most vulnerable to Russian blackmail and most willing to see Putin as deserving respect and understanding. He is sometimes seen as both a powerful leader and a victim of circumstances backed into a corner by unrelenting Western pressure.
Arms transfers alone do not amount to a strategy to deal with the revisionist great power at Europe's doorstep. Unfortunately, nothing indicates that Germany is prepared to formulate and implement a long-term competitive strategy that accounts for Russia's desire to coerce Ukraine and other post-Soviet states into abandoning their Western aspirations.
Source link