US
Opinion: What my Republican colleagues get so wrong about Florida's 'don't say gay' bill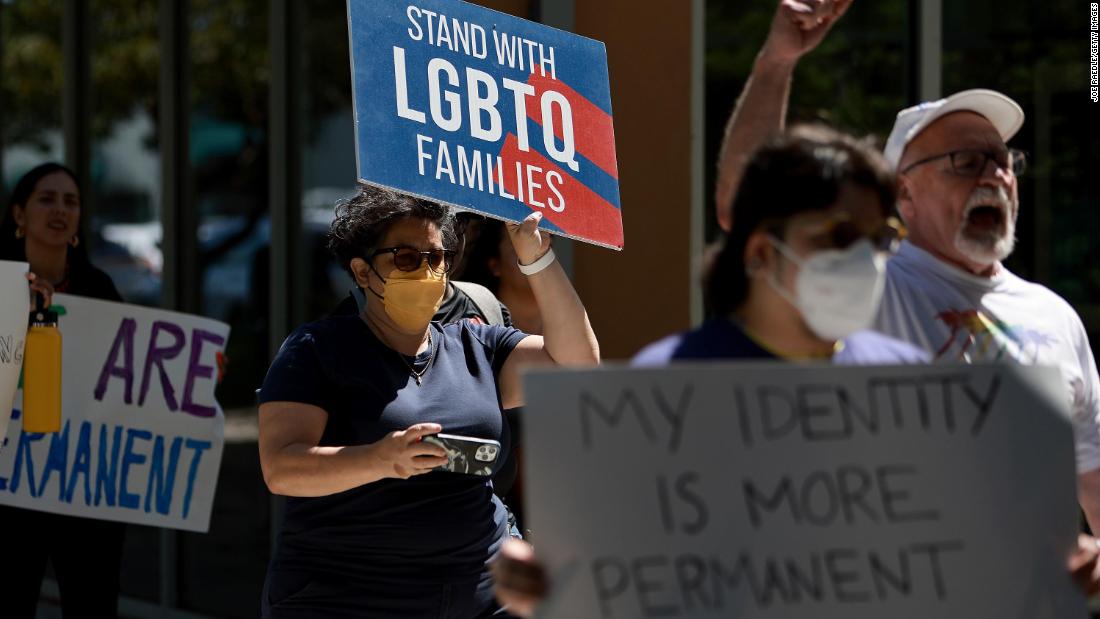 As one of the few openly gay officials in Trump's administration, and a lifelong Republican, I've struggled with how to reconcile my differences on LGBTQ+ issues with the political right. I agree with Republicans on most fiscal issues. But, as to how the party treats the LGBTQ+ community, their policies continue to cross the line.
These claims, at face value, aren't entirely invalid. Parents absolutely should play an important role in having these conversations with their children.
However, despite the important role parents play, it is blatantly wrong and hypocritical of Republicans to assert that legislation is needed to help protect America's youth from so-called "sexualization" in our public schools.
Instead, the Republican claim of protecting children is nothing more than a guise to distract the public while far-right Republicans accomplish their true objective of restricting conversations around homo-sexualism and other sexual orientations and gender identities to which they object.
Finally, schools are supposed to be a place where we send our children to be educated and prepared for the real world. If that truly is the case, and we're serious about educating world class leaders, cleansing academic environments of LGBTQ+ related materials and mentions isn't preparing our youth for that charge.
In fact, support for LGBTQ+ people and their rights has reached an all-time high among Republicans. Specifically, Gallup found that 55% of individuals who identify as a Republican support same-sex marriage. This is the highest level of Republican support for same-sex marriage recorded since Gallup began measuring this sentiment in 1997.
Let's be real; contrary to the claims of far-right Republican lawmakers, there isn't some mass conspiracy of teachers trying to "groom" students into being gay. Being gay isn't a choice and Republicans know that.
Instead, this whole charade is nothing more than another attempt by far-right Republicans to fuel a political divide at the expense of yet another marginalized community, all while pushing an antiquated political agenda.
And for that reason, as a proud member of the LGBTQ+ community, I urge my fellow Republicans to stand up, show respect for every American, and stop legislating asinine policies for problems that simply do not exist.
Source link