US
Opinion: Three groups that stood up for American democracy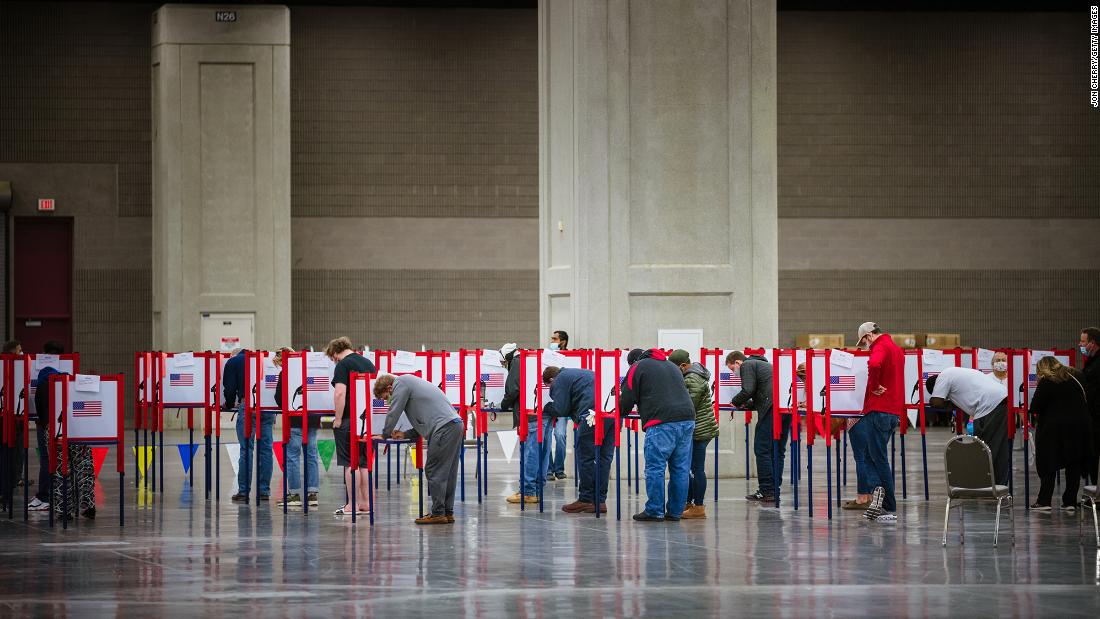 The path to November 2020 was paved with a mix of trepidation and hope, and with endless attacks on our election integrity. The voters would eventually have their say, and if we did our jobs as citizens and officials, we knew this unique experiment in constitutional governance could survive. But if we let the reckless attempts by Donald Trump and his allies go unchecked, there was no guarantee this would happen.
The
certification of votes
in the battleground states is a product of the determination and courage of everyone who showed up and did their part — the poll workers, vote counters, election observers, the secretaries of state who oversaw the process, the state attorneys general who fought for a free and fair process, and of course the voters who did their patriotic duty.
When we look back with some perspective, three particular groups paint a picture of how unending resilience and dedication translates to the preservation of our American system.
First, we must recognize those voters who have experienced the cruelest parts of our nation's young history, yet still choose to participate and work for the collective good. No one can overstate
the importance of the African American community
in making 2020 the highest voter turnout in history and their critical role in electing Joe Biden as the 46th President of the United States. For a population that's endured the very worst of our history — slavery, Jim Crow, systematic racism in education, housing, government and law enforcement — Black voters continue to believe and represent the best of our values and put their faith in democracy as the best vehicle for change. They made their stand and it was inspiring and consequential.
Now, with the true winner of the election, President-elect Joe Biden, set to take the reins of leadership, we can rightly say that these efforts to save the US Postal Service, to battle disinformation and intimidation, and to prevent legally cast ballots from being thrown out, kept us from taking on too much water when it threatened to sink the ship. In 2020, the West was won by the strength of case law and precedent and the rule of law, and an unwavering commitment by so many to uphold the will of the American voter.
And now that it is time to move this American project forward, we must take pride in the results, yet still heed the lessons of 2020: we are a nation of laws, but those laws are not infallible. They take care, respect, and protection in order to safeguard the best of this great nation.
Governing is going to be hard and there is much to do. But as we just showed, this country is worth our faith, our passion, and our belief that fundamental American values can prevail. Now, let's get to work.
Source link