US
Opinion: This refugee's life came to halt during the Trump years. Here's his hope for the Biden years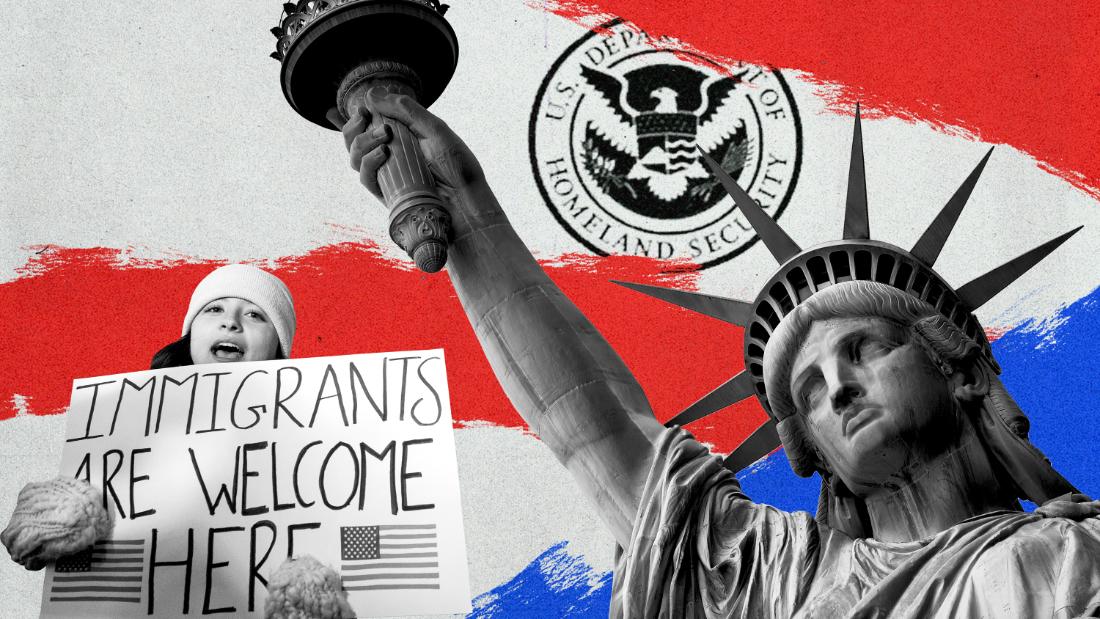 As a writer who focuses on refugee and immigration issues, I regularly hear from people all over the world. Many of them had their lives turned upside down by the
original travel ban
, announced four years ago during Trump's first week of office and on Holocaust Remembrance Day of all days.
The first person to message me was a Kurdish teacher in Iraq, Karwan Ahmaad (a pseudonym since he and his family remain in danger of kidnapping, torture or death while they are seeking refugee status). "From the first day, we wanted Biden to win because our future was stopped," he wrote. "Right now, we are so, so happy."
Ahmaad is a strong advocate for his family. He found my author page on Facebook after I wrote a
New York Times op-ed
last year about how Trump brought refugee resettlement to the edge of collapse by
lowering the admissions numbers
drastically every year of his presidency, among other attacks on a federal program that once garnered widespread bipartisan support. Ahmaad sent several DMs telling me the story of how his family's "future was stopped" by those policies.
His story demonstrates why — while Biden's symbolic first step of repealing the travel ban and
pledging to raise
the refugee admissions ceiling is laudable — the new administration's work on immigration is far from over. It must move quickly to make lasting changes to American policies that impact refugees, asylum-seekers and others. The people who have remained in limbo, and who live every day in danger, have waited long enough.
He said an anti-US group kidnapped him in 2004 and told him, "If you keep working for the US Army, we're going to torture you." Ahmaad returned to work anyway, continuing in his job for two more years, but the situation grew increasingly dangerous, he told me. Finally, in 2006, he left. The lieutenant colonel who oversaw his work for the United States in Iraq wrote a letter to be included with Ahmaad's refugee application, stating that Ahmaad's service had put his life in "possible jeopardy."
Years of bureaucratic obstacles and personal tragedy delayed Ahmaad's appointments with US Citizenship and Immigration Services (USCIS), but he and his family finally got an interview on November 9, 2016 — the day after Trump was elected. It went well. They made it through to the next round of the vetting process.
And then, days before the second interview in February 2017, Ahmaad got a form email: "Dear Applicant," it began. Their appointment had been "canceled as a result of the Executive Order signed on January 27th, 2017," it said.
In his first messages to me laying out their story, Ahmaad also sent image after image providing proof: photos of him with the US military, his USCIS case number, and screenshots of emails telling him about upcoming appointments and that his second in-person interview had been canceled.
I've been a refugee advocate for more than a decade; I knew immediately why Ahmaad sent evidence to support his story before I had a chance to doubt it was true. In her book, "The Ungrateful Refugee: What Immigrants Never Tell You," Dina Nayeri described the difficulty people in precarious situations face: "Refugees will spend the rest of their lives battling to be believed. Not because they are liars but because they're forced to make their facts fit narrow conceptions of truth."
Ahmaad had proof, but he sent more than that. He included photos to show me what was at stake: His youngest daughter blowing out the candle on her second birthday cake. Two of his girls standing together holding new pink purses. The whole family snuggled together for a selfie.
In those early messages, and the dozens more he has sent me over the last six months, Ahmaad has been trying to humanize their situation.
"Humanize" has come to be one of my least favorite verbs; book critics and regular readers alike mean it as high praise when they say that writers like me are able to humanize political situations. And I understand why we use that verb; I just hate that it has to exist at all.
Trump's attacks on the refugee resettlement program and the process for asylum-seekers, among other immigration policy changes, have left vulnerable people in untenable danger. "I'm so worried about my family's future," Ahmaad texted me on September 25, 2020.
The people most affected are not anecdotes or political pawns; they are complex people. They have families and dreams and goals. They want to be safe; they want their children to be safe.
On some level we know this, of course. But too often as a country, when we allow refugees and asylum-seekers to be issues we debate rather than people we build reasonable polices to support, we retreat to a place where the knowledge of their humanity doesn't affect us.
In her book, "A Problem from Hell: America and the Age of Genocide," Samantha Power, former US ambassador to the UN, calls that murky space the "twilight between knowing and unknowing." It's a phrase she got from the memoirs of W. A. Visser't Hooft, a Protestant theologian who spent World War II in Europe and who was trying to explain the world's indifference to the Holocaust even after the facts were widely known.
We sink into that same state when we ignore situations that force refugees and asylum-seekers to flee persecution or death because of their race, religion, nationality, political opinion, or membership in a particular social group.
Significantly harder — but absolutely necessary — will be finding the courage to pierce the twilight of our indifference and retrain our gaze on people like Ahmaad and his family at the heart of these policies.
Source link