US
Opinion: The urgent unanswered questions about the attack on the Capitol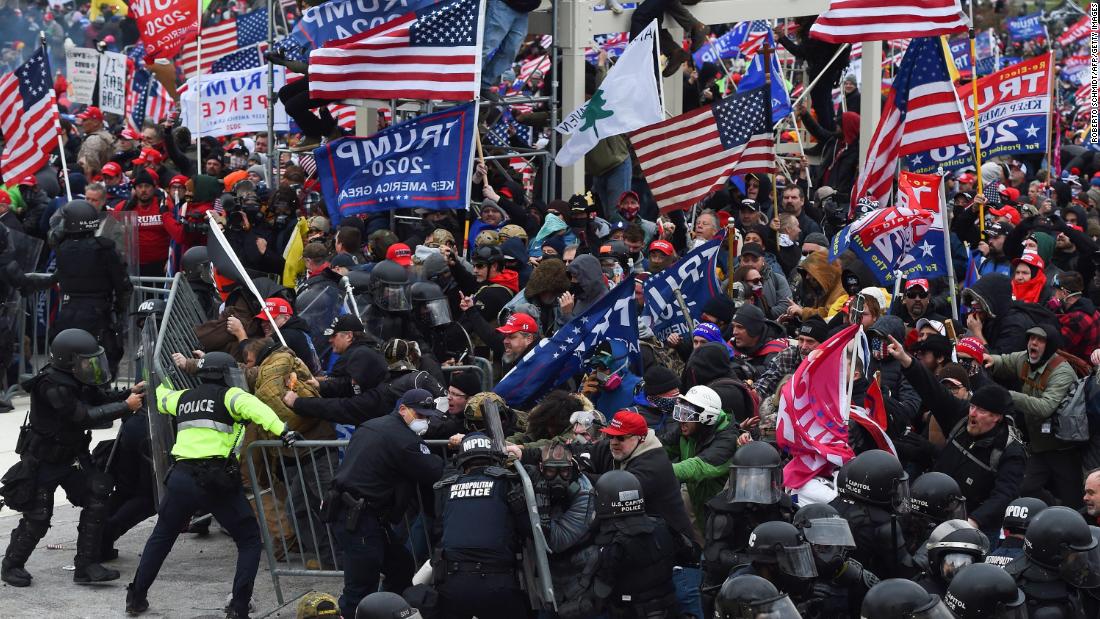 We know how it looked, how it felt, but we don't have the full story.
Some alarming details, however, are starting to emerge. On Monday, as acting Homeland Security Secretary
Chad Wolf resigned
, CNN reported that the FBI had received information indicating
"armed protests"
are being planned at all 50 state capitols and at the US Capitol in Washington, DC. Capitol Police officers are
under investigation
for their behavior during the riot; two have been suspended.
So was the storming of the Capitol a spontaneous event, or was it part of something more orchestrated?
There is mounting evidence to justify profound concern and urgent investigations may face barricades of stonewalling.
Yet, it is imperative that we find out what exactly happened on January 6, and what may still be unfolding. It requires an investigation on two levels at two speeds.
Separately, Congress must establish a bipartisan committee to pull every thread and see what unravels.
The generally accepted version of what played out is that a mass of passionate Trump followers gathered on the day Congress would certify Biden's electoral victory. After Trump and his proxies inflamed their anger over the legitimate election results into a fiery frenzy, they seemingly followed his instructions and headed to the Capitol. There, Capitol Police failed to stop them. The failure of law enforcement, according to this narrative, was the result of a mixture of lack of preparation, poor communications, race of the perpetrators and possibly sympathy for the rioters among some who were supposed to stop them.
But is this an accurate recounting of what occurred?
Perhaps the most disturbing aspect of the day's events was the failure of National Guard forces to respond quickly. The timeline is mind-boggling.
At the same time, Hogan was trying to get the Pentagon to approve deployment of Maryland's guard, but like Sund, he says the urgent request was met with inexplicable delays.
What happened? Why did it take so long for help to arrive?
If it was all an unplanned protest gone off the rails, why did authorities discover pipe bombs in the area?
There's no question that Trump has been trying to overturn the legitimate, democratic result of the election. His followers believed they were about to help him succeed. But we need to know if their attack on the citadel of American democracy was the result of overflowing emotion, or if it was something more sinister. Something even worse than what we saw in those images that will remain engraved in the country's collective memory. Something that will not end with a Trump impeachment.