US
Opinion: The Secret Service's actions on text messages don't pass the smell test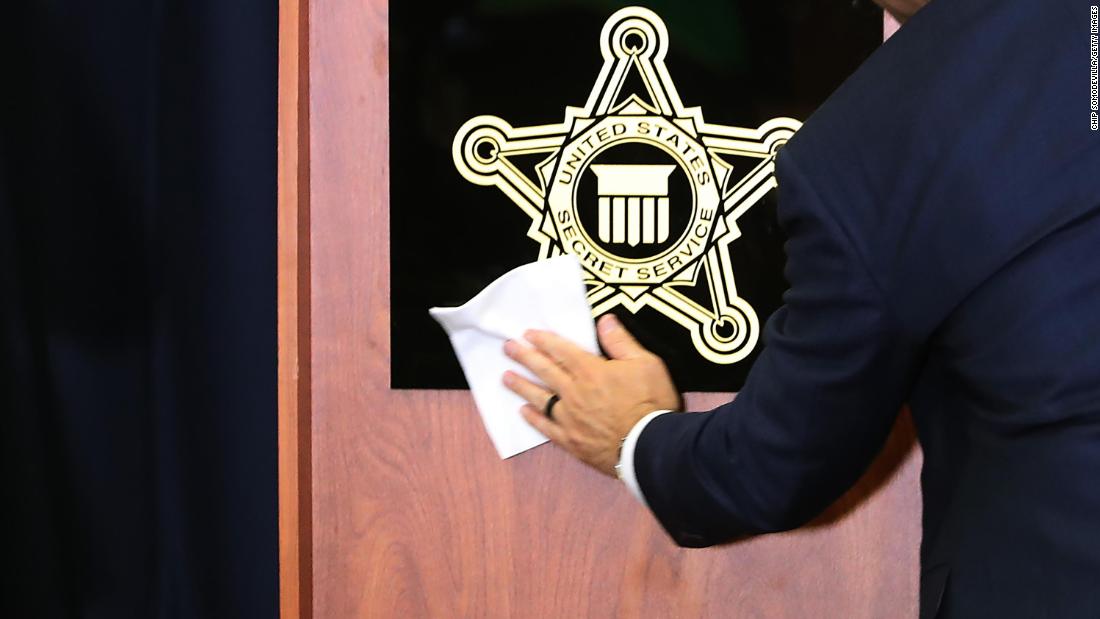 Whatever happened does not pass the smell test. To paraphrase Marcellus from Shakespeare's "Hamlet," something appears rotten in the Secret Service.
The Secret Service has been under scrutiny since a
report began circulating
that then-Vice President Mike Pence defied Secret Service recommendations to evacuate the Capitol on January 6. This report was later given added importance following former White House aide
Cassidy Hutchinson's testimony
before the January 6 House committee that an official told her that then-President Donald Trump had angrily demanded that his security detail take him to the Capitol after his speech at the Ellipse.
The Secret Service
has pushed back
on the inspector general's allegations, saying that "the insinuation that the Secret Service maliciously deleted text messages following a request is false." It also said it had notified the Office of Inspector General "of the loss of certain phones' data, but confirmed to OIG that none of the texts it was seeking had been lost in the migration."
My role as a deputy commissioner put me in countless meetings every time there was a major software upgrade, platform transition, device migration or any other major change in the technology that city employees used. It included everyone from rank-and-file police officers to the mayor himself.
Front and center in all these conversations were records and data preservation and compliance with New York state's
Freedom of Information Law
, or FOIL, the equivalent of the federal government's
Freedom of Information Act
, or FOIA. In fact, talk of FOIL was so engrained in the minds of city managers that it was adjectivized — something "foilable" was part of our everyday vernacular.
Of course, New York City government, albeit a sprawling and complex public-sector enterprise, is not the same as the federal government, a behemoth with
nearly seven times the number of civil employees
as the city of New York. But it's almost impossible to imagine the policies and processes for adhering to record-keeping laws at the federal government would be laxer than those of the city. If anything, one would naturally assume — especially when it comes to an agency such as the Secret Service — that adherence to such guidelines would be far more stringent than that of a local government.
Without getting into the nerdy details of IT data management, suffice to say that no major technology device transfer could possibly happen without there being not one but several levels of backed-up data and redundancy.
And keep in mind, in the public sector, particularly because of FOIL and FOIA laws, IT professionals are not the only ones involved in major technology overhaul decisions. In the city of New York, when one agency is upgrading tech from one device to another, lawyers — representatives from each agency's Office of General Counsel — help ensure that all applicable data is being safely preserved. A lot of people have eyes on any major technology overhaul, especially one where data is in the mix.
If the deleted data was the result of some bizarro act of benign negligence, that data should be easy to recoup. In fact, I would argue that the bigger and far more nefarious outcome of the Tuesday deadline will be if the Secret Service says it was simply unable to reconstruct all or most of the missing data.
As nearly every IT professional knows, with the right resources, a good forensic IT team can gather just about any data that has been "deleted" — nothing is ever really gone for good. If, in fact the Secret Service indicates that the records are really gone, it could mean they were erased with intent, but we'll have to wait for the outcome of the investigation to know.
Source link