US
Opinion: The global problems Biden can't avoid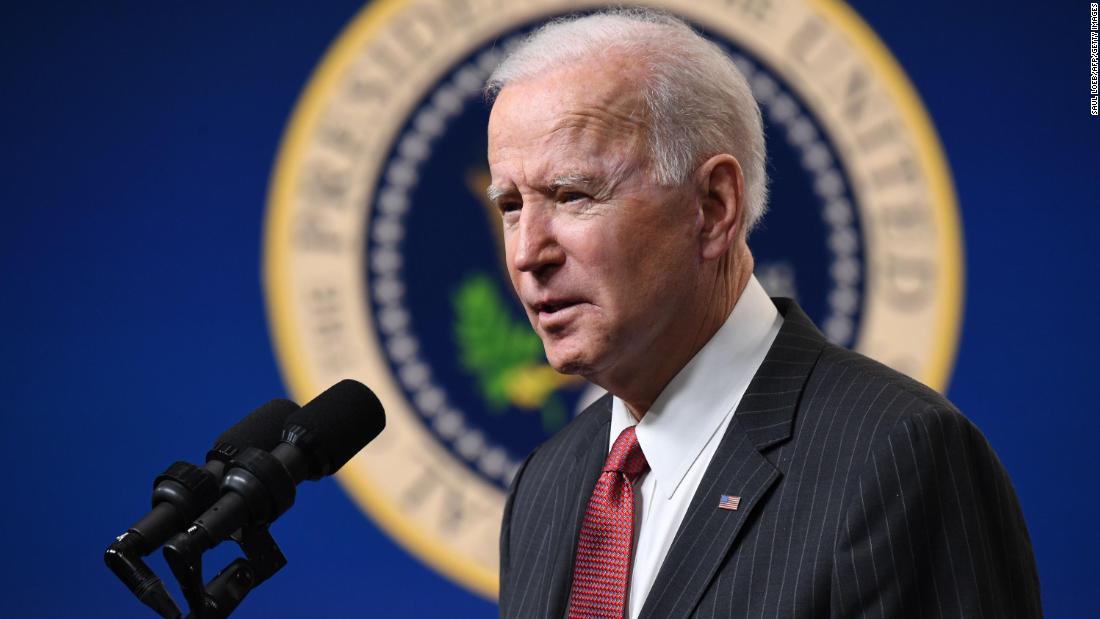 These measures lay the foundation for urgent action needed now more than ever in the world's proliferating humanitarian crises, mired in the triple threat of untended conflict, unmitigated climate change and the scourge of Covid-19.
As IRC's
2021 Watchlist reveals
, this toxic mix is driving unprecedented humanitarian need and reversing decades of hard-won progress worldwide.
As our report notes
, the 20 countries in crisis on the list represent just 10% of the global population, but account for 85% of those in humanitarian need. They are also the countries driving the global displacement crisis, accounting for 84% of all refugees in 2019. The Covid-19 pandemic has increased global humanitarian needs by 40% over the last year alone — increasing the pressure on already fragile societies.
Against this backdrop, the world has been in retreat. Humanitarian aid levels declined in 2019 for the first time in a decade. According to the UN refugee agency UNHCR, developing nations are struggling to host
85% of the world's refugees
, while wealthy nations like the US and European Union member states almost halved the number of refugee resettlement slots available to the most vulnerable.
Urgent and expansive humanitarian action from the new administration is therefore a necessity and not a luxury. America's absence during the previous administration created a spiral of disengagement that has left the world leaderless at this crucial time. And while the US cannot resolve these challenges alone, US leadership can encourage others to share the burden.
Covid-19 takes priority because it has brought the world to its knees.
The second order of business is restoring stability to the world's worst crisis zones before they get worse. Humanitarian appeals for IRC's Watchlist countries have been organized for an average of 11 consecutive years. Sustained improvement in these destabilizing displacement crises will deliver humanitarian and strategic benefit — but it will take aid, diplomacy, sustained engagement and coordination with donors, UN agencies and international financial institutions.
When war crimes go unpunished and the laws of war become optional, we all lose. Yet today we are living through a growing Age of Impunity. Perpetrators of violence and their autocratic enablers have defined a new and dangerous road map for civil conflicts, with indiscriminate and often purposeful attacks on civilians and civilian infrastructure, food and medicine withheld as weapons of war, and access to populations in need blocked. These are factors that sustain conflict and drive displacement, with their attendant consequences for lives, livelihoods and regional stability.
With the US presidency of the UN Security Council in March, the Biden administration can lead the world in reinvigorating the laws of war and rally other democratic nations to hold violators accountable.
Source link