US
Opinion: 'The Crown' controversy is about more than the royals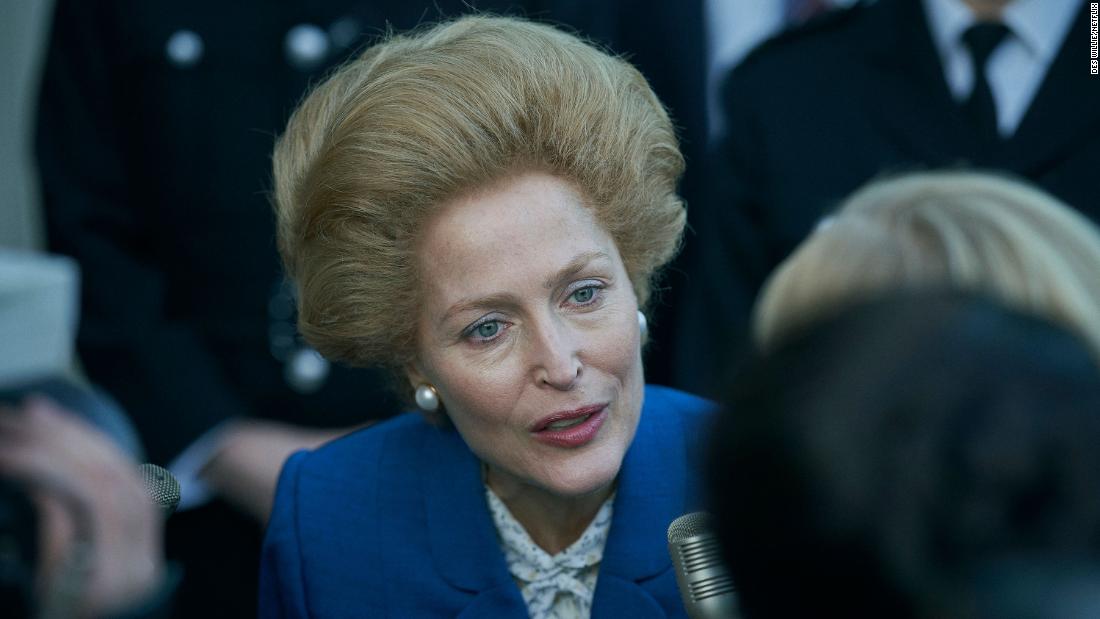 What does this row reveal about modern Britain? For many commentators, it shows that the royal family, Britain's most ancient and unaccountable power, still thinks it can boss around the world's newest and scarcely more accountable powers: media companies. That's true as far as it goes. But it's also symptomatic of a British government which likes to distract voters with a culture war.
Yet the British government's complaint raises valid questions. There are always conflicting narratives at stake when TV dramatizes recent history. What is the obligation to truth? Can a single TV show, even a documentary, ever capture it?
It is not just history that's at stake in "The Crown." It is the lives of human beings.
The show's narrative will stick. And narratives, even if they make great stories, can be unfair. Some defenders of The Crown have responded to this row by pointing out that Shakespeare bent history when he wrote "Richard III" and depicted the king as the ultimate archvillain, and nonetheless created a sublime story about the nature of evil. Which is true — but he also committed one of history's most effective smear campaigns. His version stuck. No one actually wants the "Richard III" treatment.
The fiercest fighting over "The Crown" in Britain is between political tribes selling two equally simplistic narratives. It is a battle between supporters of an old world — the heir to the throne, a Conservative government, a sexual double standard in which decent husbands can cheat and decent women cannot — and the supporters of a new world.
This new world is led by a generation who make moral heroines of Instagram influencers. No wonder Millennials, burning for their version of social justice, are discovering Diana thanks to "The Crown." They instinctively understand a woman who championed inclusivity enough to hug an AIDS victim on camera — but did so working all her best camera angles in full designer swag.
In one of the season's most wildly inaccurate episodes, "The Crown" depicts as almost simultaneous the temporary disappearance of Thatcher's son Mark, on a driving adventure in January 1982, with her decision to send troops to the Falkland Islands (events that in real life were months apart)
Even leftists should be angry (and some are) at the old misogynist lies about women in politics at play here. Mothers will be too distracted by their children to govern nations properly, starting a war because they are worried about their offspring; national security will be destroyed if a Prime Minister has a womb. These are archaic excuses given to keep women out of government, and Netflix should be above recycling them.
The truth — like most historical truths — is that the more you learn about the Falklands War, the less morally simple it seems.
Charles' "friends," no doubt, would dismiss such reports as more nasty smears. And nasty smears they may be. But as claims, they predated Peter Morgan's Netflix show by almost 40 years. "The Crown" shows a version of Charles vs. Diana that is not new. Furthermore, by portraying him as singularly devoted to the woman who later became his second wife, it is perhaps doing him a favor.
For Charles, who still waits to be king, it should be no novelty to experience the eyes of the world projecting their worst and best stories onto him. If he ever walks down the aisle of Westminster Abbey in Britain's great glittering coronation, he will do so not as a man but as the embodiment of national myth, clad in the world's most sparkling dressing-up costume. If he wanted to be human, and not a cultural symbol, perhaps he should have run years ago. Just like his son.
The British government's "concerns" are clearly bogus. Official complaints to Netflix are political play acting. And if Charles wanted to "reclaim his own narrative," a la Taylor Swift, perhaps he also should abandon any claim to be Britain's next head of state. If Netflix were screening a drama in which he was a hero and Diana a villainess, I doubt the UK Culture Secretary would be complaining so much. That alone tells you where British power really lies.
All this should explain why so many British people get worked up when this show gets its history wrong. It's not wrong to be concerned about historical truth, or about who gets to write the first draft of history. Especially when a global media giant is streaming melodramatic takes into to a captive, locked-down audience.
We'd all love the world to be better educated in critical thinking, or to have academic history read in every school. But realistically, simplistic narratives have always taken root in national histories. (Just look at how diametrically opposed Brits and Argentines are when they talk about the Falklands.) "The Crown" got more right than the British Establishment will admit. But we are all ill-served when TV dramas fan the flames of culture war rather than proffer historical nuance.
Source link