US
Opinion: Stop cheering for a fetus's right to ride in an HOV lane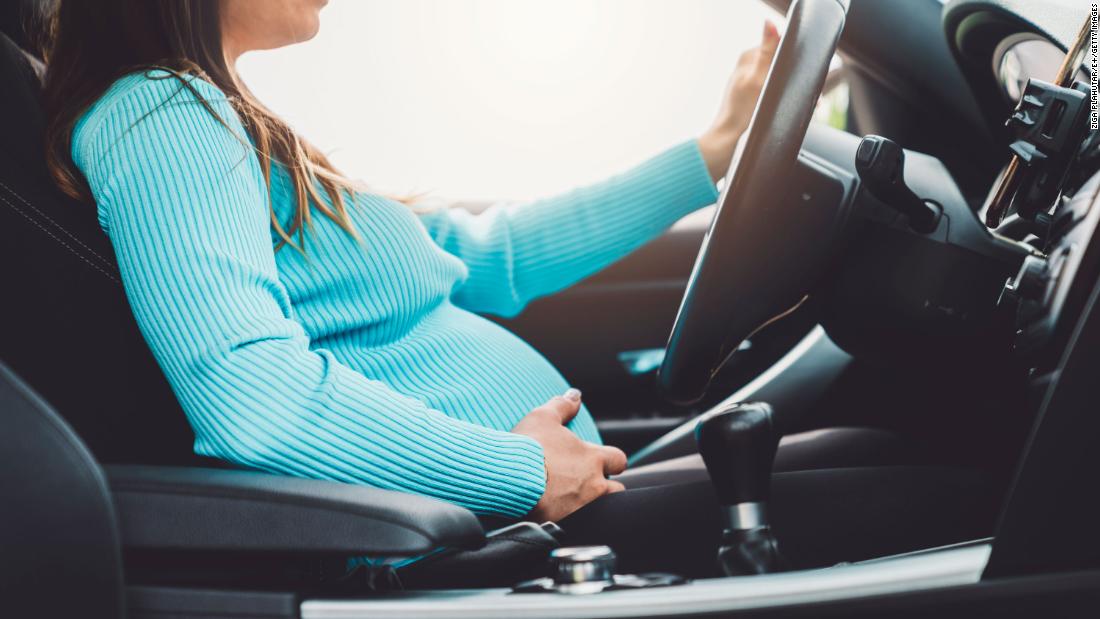 Brandy Bottone got a ticket anyway.
According to
the Dallas Morning News, which first reported the interaction, Bottone told the officer there was another person in her car — her baby girl,
due in early August
.
In recalling the argument she made to police during the encounter, she told CNN, "I'm not trying to make a huge political stance here, but do you understand that this is a baby?" It seems Texas's strict anti-abortion law, which
defines
an "unborn child" as "an individual living member of the homo sapiens species," only applies when it can be used against women — not when it can help them get out of a traffic ticket.
Bottone told CNN that her own views on the Supreme Court's overturning of Roe v. Wade aren't "really why I made the stance that I did." Nonetheless, some abortion rights supporters cheered her actions, using social media to broadcast how pleased they are to see a clear example of the absurdity of defining a fetus as a separate individual person. HOV lanes, after all, are supposed to incentivize carpooling to cut down on traffic congestion and environmental damage; a fetus doesn't exactly have an option to be in a separate vehicle, or anywhere else.
It's understandable, given how disheartening the last weeks have been for those of us who believe women have a fundamental right to bodily autonomy, to want to cheer for the moments that clarify just how dystopian anti-abortion laws really are. But as satisfying as this gotcha moment might be, establishing a fertilized egg, embryo or fetus as a separate person imbued with the same rights as you or I is a step down a dangerous path. It is absurd to be sure. But it's also incredibly perilous for women's rights and for a reality-based society more broadly.
But making a fetus a person under the law would call much more into question as well. For example: When does child support begin? America has birthright citizenship, but if birth is no longer the starting point of legal personhood, is any person conceived on US soil an American citizen (and how would one even prove the location of one's conception)? Can a woman who had sex on a fertile day drive in the HOV lane 48 hours later if she's pretty sure she's pregnant, given that there's no way to test to see if your egg was just fertilized? What kind of proof would a traffic cop need?
If a fertilized egg is deemed a person, America's mortality rate will immediately become the highest in the world — suddenly, a majority of Americans will die before they are ever born.
Imbuing a fertilized egg with full personhood rights would also put women's health at risk. Take ectopic pregnancies, where the fertilized egg implants somewhere outside of the uterus, typically in the fallopian tube. These pregnancies will never turn into live births; instead, they risk rupturing the fallopian tube as they grow, putting the pregnant woman's life at risk.
Instead, the only option may be what some religious Catholic practitioners recommend: Treat the woman and the fertilized egg as two patients with equal rights, which means that you can't just remove a life-threatening ectopic pregnancy; you have to cut out a woman's entire fallopian tube, and let the fertilized egg die as a result.
What is not allowed under this theory of "pro-life" medicine is preserving a woman's fertility by simply removing the ectopic pregnancy. A pregnant woman diagnosed with, say, cervical cancer may not be allowed a full range of treatments, and may not be allowed to end a pregnancy in order for her cancer to be treated most effectively.
Personhood and other laws that imbue a fertilized egg with the same rights and liberties as a born person would extend these ridiculous and dangerous policies far and wide — and could go further still.
None of that seems worth a free ride in the HOV lane.
Source link