US
Opinion: San Francisco school board recall sends a dangerous message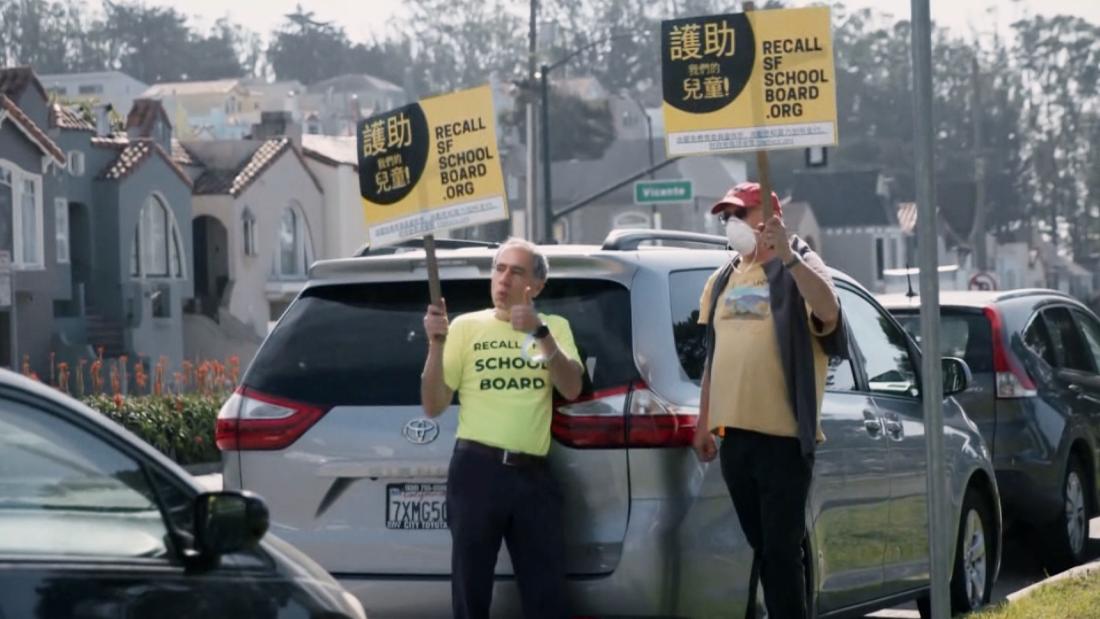 There were extended pandemic school closures, a ham-handed effort to rename schools commemorating Abraham Lincoln and George Washington, among other figures, in the name of social justice, an attempt to move away from testing and GPA requirements for admission into high-ranking public schools, a growing achievement gap, an enormous budget deficit and, in the case of one school board member, the
use of a racial slur in an anti-Asian rant
. All that makes trying to sum up the lessons of the recall a tall order.
But while the results in San Francisco may resist simple analysis, the politics swirling around the recall tell us something important about a process underway across the country. In San Francisco, deep-pocketed, right-leaning donors shoveled money into the recall, while activists and media outlets began using language that lashed together the disparate dissatisfactions into a coherent message.
Political organizing around schools is nearly as old as compulsory schooling itself, sparking battles over access, the teaching of subjects like evolution and sex and mandatory prayer and pledges of allegiance. Parents played a role on both sides of all these issues, advocating for the school rules that they felt aligned with their own values.
The notion that this was a parent-led, and specifically a mother-led, movement was key to the political appeal opponents of segregation were making: that first the legislature and then the courts were forcing them to send their children to integrated schools, and that as parents they had not only a right but an obligation to act in what they saw as their children's best interest.
It was an emotional narrative pitting aggrieved parents against a pitiless state — a narrative that excluded Black parents and their activism on behalf of their children.
It was treated as a sign that public schools were incapable of properly educating students, that standards were nearing non-existence under the reign of liberal bureaucrats.
The ebonics panic was just one of many instances where conservatives and moderates found common ground as the right spun moral panics into backlash politics, fostering a sense that something was wrong with schools, and anyone concerned about education quality and children's well-being should be wary of public schools and progressive politics.
In places like Loudoun County and San Francisco, conservative activists are attempting to do the same today, refashioning a suite of school discontents into a wave of Republican victories.
What these decades of backlash politics show is that narrative plays a powerful role in shaping where politics flow. Democratic politicians often lack courage when backlash politics are in motion, as likely to jump on the outrage bandwagon as shrink into the shadows, waiting for it to blow over. But they and progressive activists have a responsibility to counter moral panics with narratives more rooted in reality and more concerned with those whose needs are being overlooked.
Journalists and commentators also play a critical role in how backlash politics form: whose stories get told and emphasized, what frames are applied to the story of what schools need and where they fail, what policy issues and political concerns are treated as legitimate and which get hand-waved away. Getting those issues right is not just critical for how elections unfold, but how schools are ultimately valued and reformed.
Source link