US
Analysis: President best known for lying may have lied about Covid-19 status before first presidential debate in 2020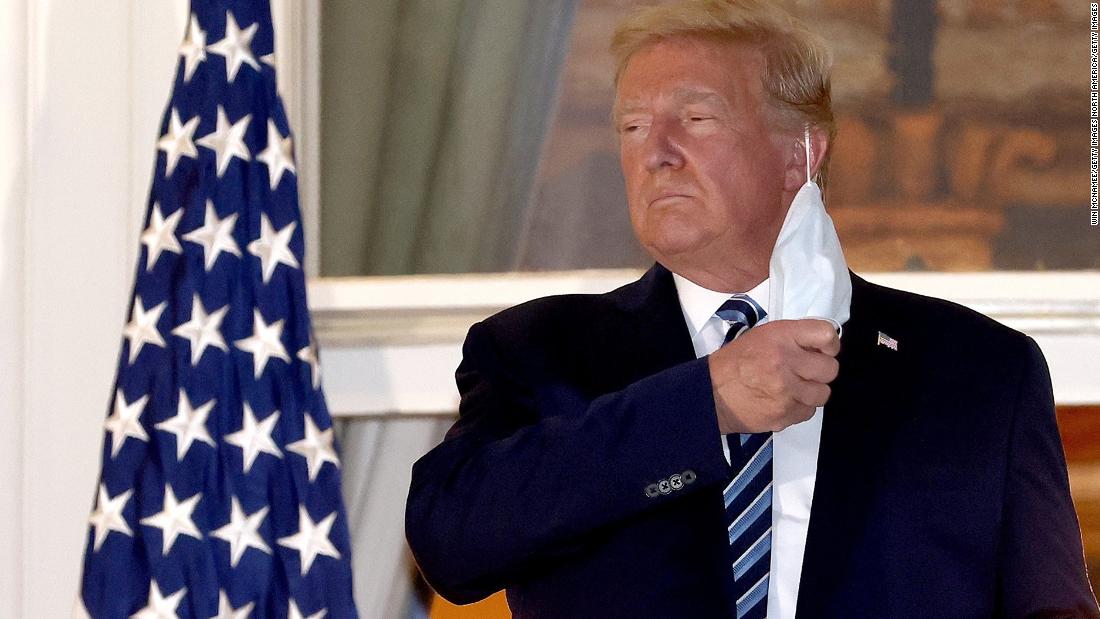 The revelation comes in a new book by former White House chief of staff Mark Meadows and was
first reported by the Guardian
. Meadows writes that after Trump tested positive he then got a negative test — adding that "
nothing
was going to stop [Trump] from going out there."
The debate was September 29. Two days later —
on October 2
— Trump announced that he had contracted Covid-19.
You'll remember that, according to debate moderator Chris Wallace of Fox News, Trump and his entourage arrived too late on the day of the debate — the afternoon of the 29th — to be tested by an independent party.
"For them to get tested, there wouldn't have been enough time to have the test and have the debate at 9:00 that night," he said. "They didn't show up until 3:00, 4:00, 5:00 in the afternoon. There was an honor system when it came to the people that came into the hall from the two campaigns."
"The story of me having Covid prior to, or during, the first debate is Fake News," Trump said. "In fact, a test revealed I did not have Covid prior to the debate."
It's worth noting here that a) Trump's word means very little given his lengthy track record of lying about things big and small and b) his emphasis that he had "a test" that showed he was negative is not inconsistent with what Meadows wrote — that Trump tested positive and then, in a subsequent test, tested negative.
Also, if you take Trump solely at his word — always a dicey proposition — he is saying his last chief of staff — and close ally — is lying. Ask yourself: What possible motivation would Meadows have to lie about this?
The context around when Trump got sick is not helpful to the former President.
He himself openly speculated that he contracted Covid during an event for military families at the White House. In an interview on October 8 on Fox Business, Trump speculated that it was that event where he got the virus.
"Do you believe for a moment what he's telling you in light of all the lies he's told you about the whole issue relating to Covid?" asked Biden. "He still hasn't even acknowledged that he knew this was happening, knew how dangerous it was going to be back in February, and he didn't even tell you."
Responded Trump: "Did you use the word smart? So you said you went to Delaware State, but you forgot the name of your college. You didn't go to Delaware State. You graduated either the lowest or almost the lowest in your class. Don't ever use the word smart with me. Don't ever use that word."
In that same debate, when the conversation turned to the importance of masking as a way to mitigate the spread of the virus, Trump offered this comparison to Biden: "I don't wear a mask like him. Every time you see him, he's got a mask. He could be speaking 200 feet away from him, and he shows up with the biggest mask I've ever seen."