US
Analysis: Netflix hit 'Cheer' season 2 shows the grit behind the smiles. We're here for it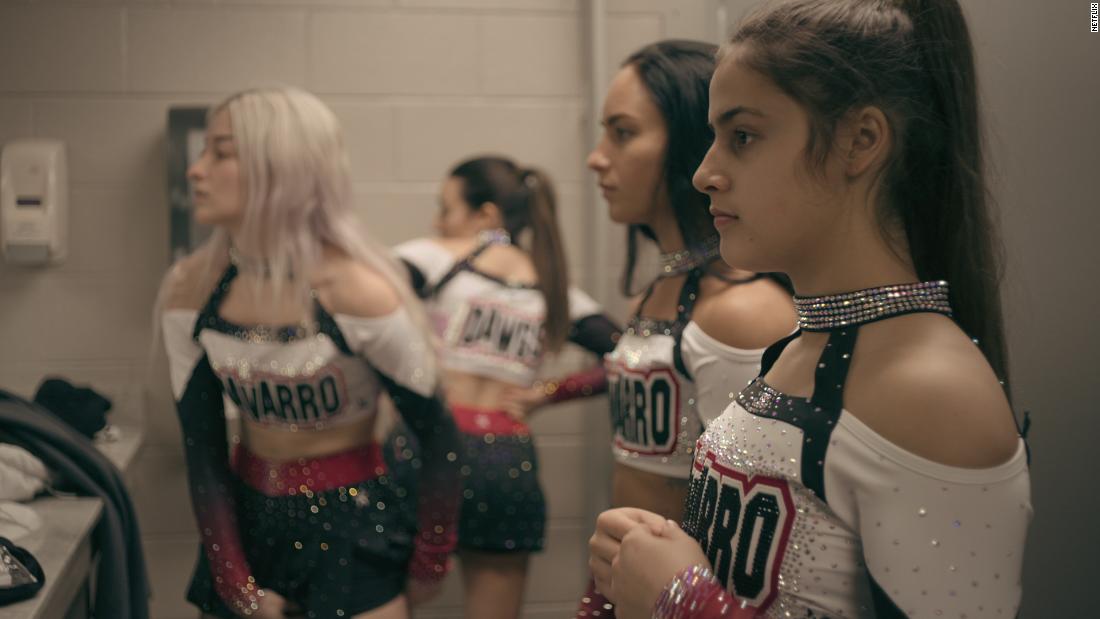 Optimism in the face of grief is the toughest combination (I'm thinking a great deal about this as I approach the one-year anniversary of
the loss of my dad
), but positivity can
also propel you forward when it's needed the most.
So eat the dessert, read the book, take the nap or do whatever else makes you happy at the moment.
'Cheer' Season 2
So much has happened since season one of this inspiring Netflix docuseries that first debuted in 2020.
The new season is streaming now.
'Peacemaker'
Calling all fans of "The Suicide Squad."
It's streaming on HBO Max, which is owned by CNN's parent company.
'Eternals'
Speaking of superheroes, Disney+ has the lock on all things Marvel — and it's taking full advantage of that.
"Eternals" is streaming now.
Two things to listen to
No imposter syndrome over here. Elvis Costello & The Imposters are the real deal.
The legendary musician and his band have a new album, titled "The Boy Named If," dropping Friday. It's everything his die-hard fans expect and want of him.
Costello is asking radio stations to also retire the tune.
We are here for a mixtape — and FKA Twigs is bringing some heavy hitters with her "Caprisongs."
Guest artists include The Weeknd, Daniel Caesar and Jorja Smith.
Bring it on. The mixtape drops Friday.
One thing to talk about
And while it's not dripping with tea, I will say I was most charmed by the fact that Jackson learned how to drive in her current home city of London (they do everything on the opposite side of the road from the States, remember) so she could decompress.
"Two things relax me, the ocean and driving. So I had to learn how to drive. I was tired of drivers driving me everywhere," she said. "When I need to clear my head, I would go for a drive before, when I lived at the beach back home. That was always my thing."
I wonder if, like me, Janet Jackson listens to Janet Jackson music while she's driving.
Something to sip on
Ben Affleck isn't really worried about what you think of "Gigli."
He said he now views it as a positive because "if the reaction to Gigli hadn't happened, I probably wouldn't have ultimately decided, 'I don't really have any other avenue but to direct movies,' which has turned out to be the real love of my professional life."
Affleck noted, "So in those ways, it's a gift. And I did get to meet Jennifer, the relationship with whom has been really meaningful to me in my life."
Way to make lemonade, Ben.