US
Analysis: Kevin McCarthy is officially in Donald Trump's doghouse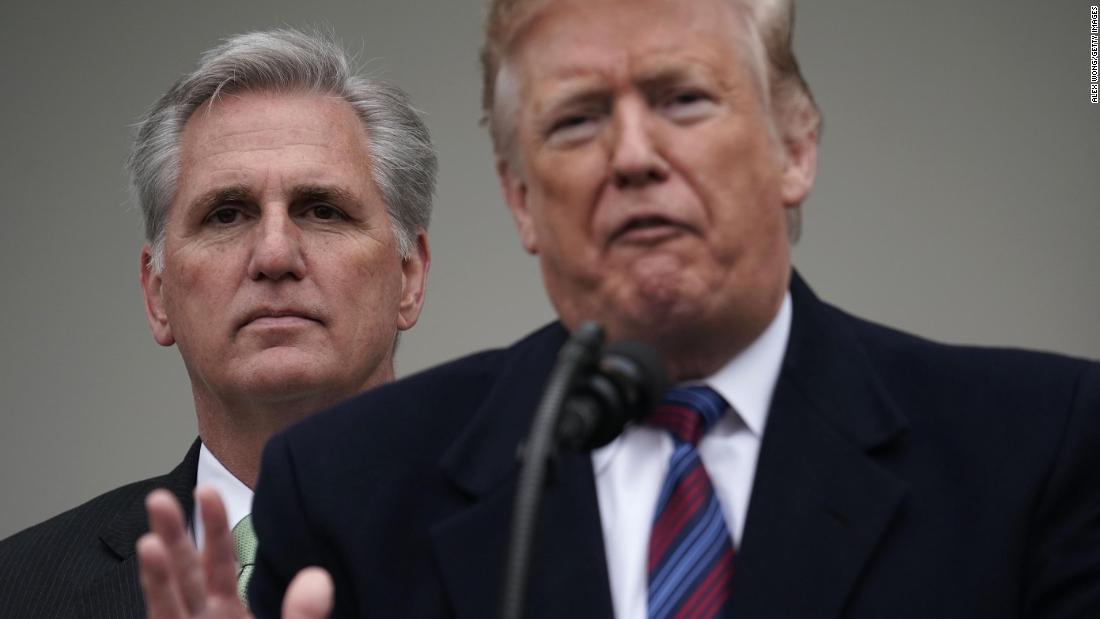 "'I don't understand why Kevin didn't put anyone on the committee,' Trump ​has recently ​griped to those around him, according to a GOP source with direct knowledge of the comments — a reference to … McCarthy's decision to boycott the select committee after House Speaker Nancy Pelosi rejected two ​Republican members he originally chose to sit on the panel."
Then on Thursday, Politico and The Washington Post both published stories making Trump's disappointment with McCarthy clear.
"Trump has said privately for months that McCarthy's decision to pull pro-Trump Republicans from sitting on the Jan. 6 select committee was a mistake, one that has become clearer as Trump watches the hearings that are working to build the case that he should be criminally charged for conspiring to overturn the 2020 presidential election."
"Now the mercurial former president's dissatisfaction is spilling into view as Trump watches hearings that home in on his election subversion and his role in the attack with no friendly Republicans to combat or distract from the select panel's presentation. Behind closed doors, some GOP lawmakers view Trump's pique over their boycott of the committee as a sign that the Jan. 6 hearings are breaking through with the public. But McCarthy disagrees on both fronts."
"I endorsed him in his race," Trump said of McCarthy. "But I haven't endorsed anybody for speaker."
Uh, ok.
Yeah, that about covers it.