US
Analysis: Is Kevin McCarthy actually going to *do* something about Marjorie Taylor Greene?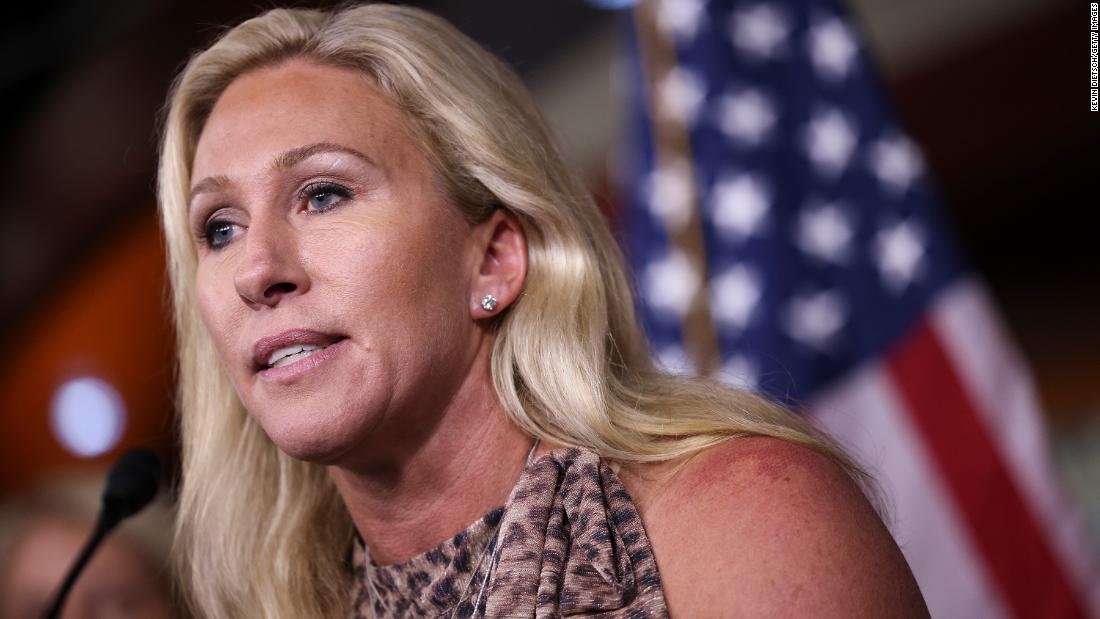 Yes, you read that right. Appalling.
The question now is what Republicans will do about it. Or, more specifically, what House Minority Leader Kevin McCarthy will do about it.
On Monday night,
McCarthy told CNN's Melanie Zanona
that it was "appalling and wrong" for Greene and Gosar to speak at an event founded by the far-right activist Nick Fuentes. McCarthy added: "There's no place in our party for any of this. This is unacceptable."
If past is prologue, the answer to that question is likely not much.
And, again, he took no formal action to reprimand her.
So, what could McCarthy do this time?
3) McCarthy could decide that Republican campaign committees would not accept contributions from Greene (or Gosar) or use either one of them to raise money for those campaign arms.
At this point, McCarthy's scolding of Greene is pointless. As has been demonstrated repeatedly over the past year, strong words from party leadership don't do much of anything to slow what Greene says and does.
So, the ball is in McCarthy's court (again). Will he punt (again) on taking actual steps to punish Greene?
Source link