US
Analysis: Democrats aren't wasting any time seizing on the abortion issue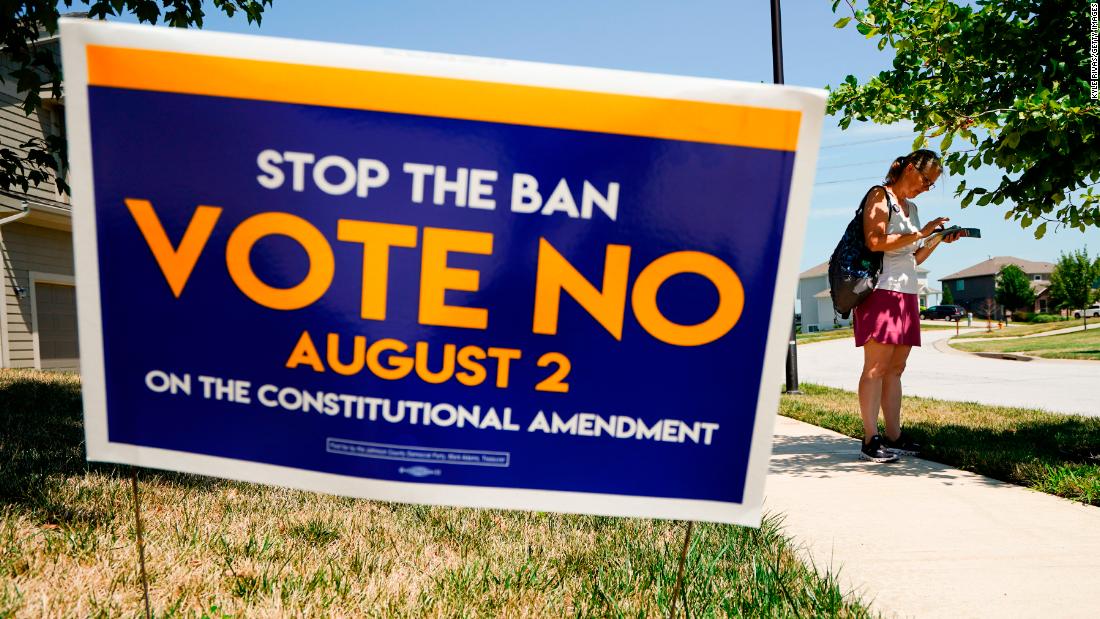 In Arizona, Democratic Sen. Mark Kelly hit the airwaves this week with
an ad
criticizing Blake Masters, who won Tuesday's Republican primary, for his "dangerous ideas on abortion." Similarly, Senate Majority PAC, a group with ties to Senate Democratic leadership, began airing
an ad
highlighting Masters' "extreme" abortion views.
In Michigan, a group aligned with the Democratic Governors Association launched
an ad
against Tudor Dixon shortly after she won the Republican gubernatorial nomination Tuesday featuring clips of her saying she does not support abortion ban exemptions in cases of rape or incest.
That Democrats are choosing to kick off their general election campaigns in critical states with paid messaging focused entirely on abortion shows that the party sees the issue as its best hand to play in a political environment that has otherwise been largely unfavorable.
The Point: At the very least, the abortion issue can help Democrats maximize turnout among their base this fall. To avoid the midterm blowouts the president's party has faced in recent cycles, Democrats will need it to become a stronger motivational force for swing voters too.
Source link