US
Analysis: Biden administration signals pandemic strategy shift in the face of Omicron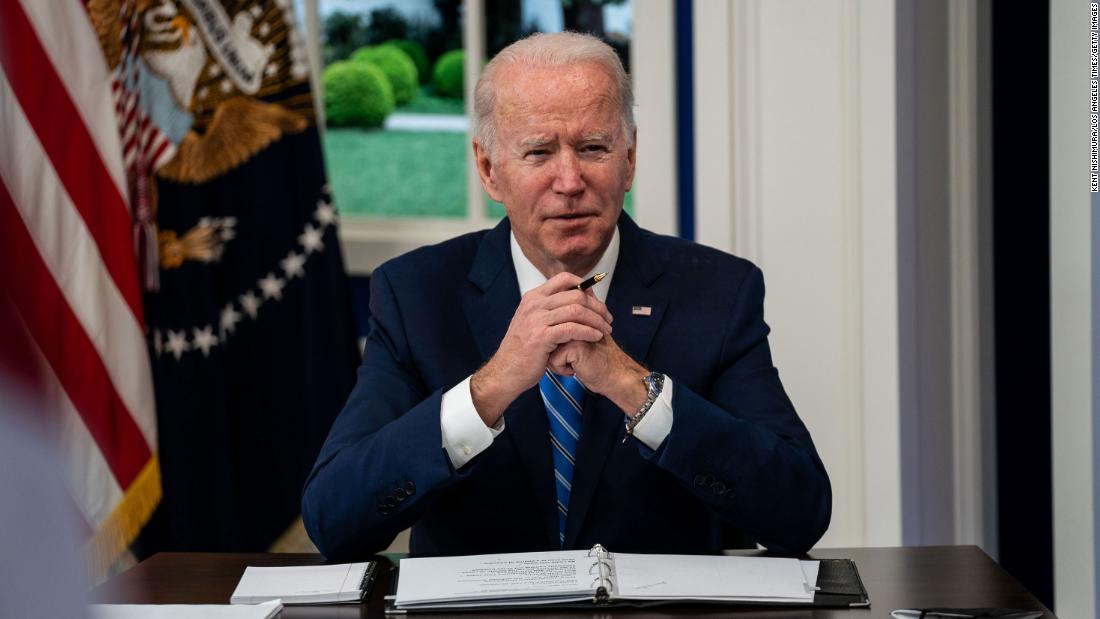 President Joe Biden's White House faces a dilemma rooted in increasing evidence that Omicron causes
more mild disease
than previous variants yet is so contagious that it has the power to cause massive shutdowns in the fundamental mechanics of daily life — by swamping hospitals and closing down shops, schools and transportation. Omicron, it appears, is so virulent that there is simply no way the protocols brought in to fight previous variants can remain in place and allow the country to function in any meaningful way.
Blizzards of new public health guidance on how long people should isolate after positive tests and when they should get tested risk further confusing a public that has already seen reversals and changes in such information — a downside of the battle against a pathogen that always seems one step ahead of efforts to combat it.
But the evolving administration approach is also one that could eventually point to a sustainable path back to something closer to normality for many Americans once the winter surge abates — a future in which Covid-19 will always be in the background and not eradicated.
A palpable shift in policy toward the virus and public perceptions of its impact are occurring during a holiday season in which many people — including those who made rigorous efforts to avoid it until now — have been infected or seen loved ones or friends test positive. This new pandemic reality comes as Omicron, which is far more infectious, takes over, although the previous Delta wave still has some regions in its grip. But with the public desperate for deliverance from a crisis that has pounded the nation's psyche for parts of three winters, it is looking like economic and societal factors, rather than just epidemiology, are important in shaping the US response to the virus.
Agonizing choices
Omicron offers some opportunities for leaders to begin to transition the country to a different state of readiness. It also includes agonizing choices.
But the fact that for most Americans — especially those who are vaccinated and boosted — Omicron could prove more a nuisance than a serious threat to health has naturally raised the question of whether a new way of tackling the pandemic is needed, at least until a more serious variant comes along. In short, is it time simply for more people to get on with their lives with less disruption?
The government's top infectious diseases expert, Dr. Anthony Fauci, put it this way to CNN's Jake Tapper on Wednesday, while explaining the reduction in isolation time for those who test positive and are asymptomatic: "So you either shut down the society, which no one wants to do, or you try and get a situation where you can safely get people back, particularly to critical jobs, without having them be out for a full 10 days, so long as they are without symptoms."
He went on: "I think what people need to understand — there is risk in everything when it comes to SARS-CoV-2. That's just the reality. Some people think if you do this, there is no risk. There's a risk to everything."
Changing the balance of decision making
Perhaps more than at any other time in the pandemic, Omicron has begun to reweight the conundrum voiced by Fauci — recasting the balance between economic, social and societal considerations and the purely medical justifications for sweeping public health guidance.
For instance, CDC Director Dr. Rochelle Walensky has been explaining the thinking behind the decision to reduce the isolation period for those who test positive, providing they are asymptomatic or their symptoms are resolving and that they wear masks for a subsequent five days.
In a later White House briefing, Walensky insisted that there was strong scientific ground for the move. She said data on Omicron suggests that the greatest transmission of the disease comes one or two days before symptoms develop and two to three days afterward. But she again made clear that the eased guidance was not based on the characteristics of the virus alone, revealing that officials had considered how people who needed to get back to work would behave in practice.
"It really had a lot to do with what we thought people would be able to tolerate," Walensky said.
The director did give herself sufficient room to argue that the CDC was still adopting a scientific approach, but considering behavioral trends — rather than just epidemiology — is a clear shift in approach from that advocated by government scientists earlier in the pandemic, and one that's raising concern among some outside observers.
Is Biden following Trump's playbook?
It's fair to ask whether the Biden administration is beginning to prioritize economics over science, just as Democrats once blasted Trump for doing.
As the ex-President agitated in spring 2020 to get Americans back to work, even with high viral rates, he was rightly accused of putting his election-year goals before public health. Members of the Trump administration might be forgiven, therefore, for wondering whether the current President, faced with a tough midterm election year, is attempting something similar.
The isolation issue is not the only one causing political controversy.
"If it's to keep the economy open, own it. But don't claim science based, yet ignore the most important science (ie value of negative tests + high quality masks)," Adams wrote.
He appears to have a point. Yet the current circumstances of the pandemic are far different from those that prevailed when the former President downplayed its significance, despite knowing how serious it was, in an apparent effort to shield his reelection prospects.
Given that millions of Americans are now vaccinated and boosted, as was not the case in 2020, the comparison between Biden's support for staying open and Trump's for an end to shutdowns doesn't stand up. And while Omicron can still cause serious illness and death, those most at risk have, in most cases, chosen not to protect themselves with vaccines that were not available early last year.
And by all accounts, including in research unveiled by Fauci on Wednesday, the threat posed to most fully vaccinated Americans by Omicron is less serious than from previous strains of the virus. It was one thing for Trump to demand the reopening of the economy after a few weeks of patchy efforts to "stop the spread" when no one was vaccinated. Nearly two years into the pandemic, the societal and economic consequences of the long battle with Covid-19 have multiplied.
And while science may predominantly dictate mitigation measures going forward, a variant that is less lethal is provoking a serious examination of whether broader questions deserve more emphasis in public health decision making.