US
A West Coast storm breaks records as another storm threatens 70 million Americans in the eastern US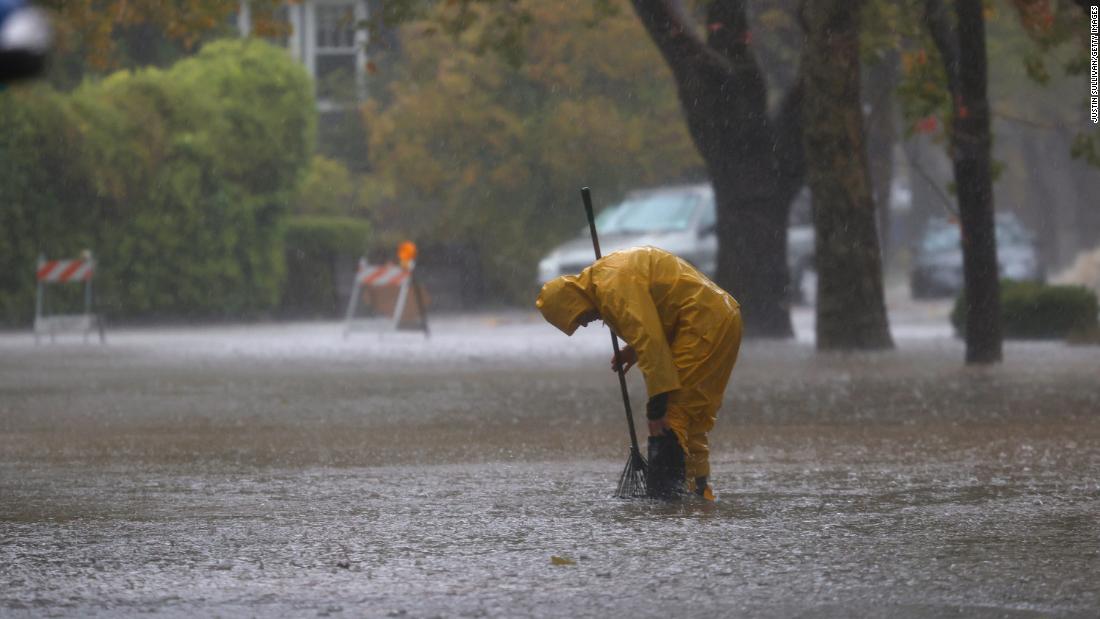 Damaging winds will be the main threat, with some isolated threats of large hail or tornadoes.
Flash flooding is another concern. From Massachusetts to New Jersey, flash flood watches will be in effect from Monday evening through Tuesday afternoon.
Already, the storm has triggered at least 13 reports of tornadoes Sunday in Missouri, Illinois and Kansas, according to the weather service.
Farther west, Californians are still grappling with torrential rainfall that shattered records.
With 4.02 inches of rain, Sunday also marked the "4th Wettest day EVER in SF with records back to Gold Rush," the weather service office said.