US
A group of crypto investors is trying to buy a copy of the Constitution — for $40 million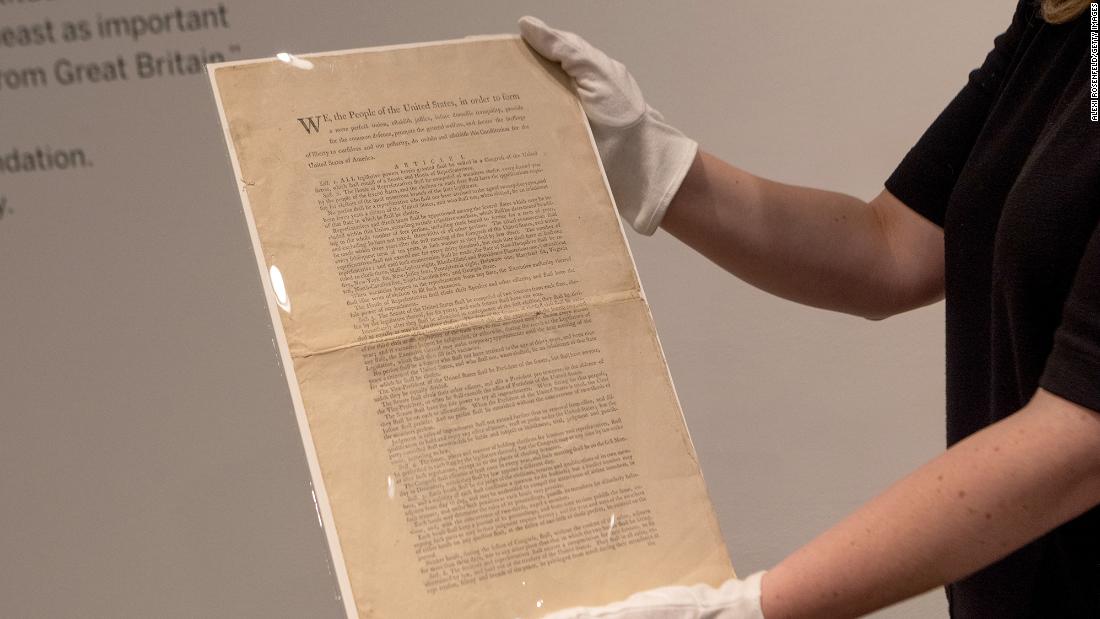 "The eventual home must have the expertise to properly house, store, and maintain the artifact," Constitution DAO says on its website.
"Additionally, the community has expressed strong preferences for institutions that are free to the public and willing to cover the costs associated with housing the document," the group added.
In case you're wondering what DAO means, it stands for "decentralized autonomous organization." DAOs are set up using the blockchain, the backbone of bitcoin and other cryptocurrency transactions.
Cryptocurrencies are becoming increasingly popular methods of payment in the art world.
Sotheby's, in particular, has embraced bitcoin and ethereum, or ether for short, as a way for collectors to bid on pieces of art and other items.