Sports
Yadi pitches in Puerto Rican winter league playoff game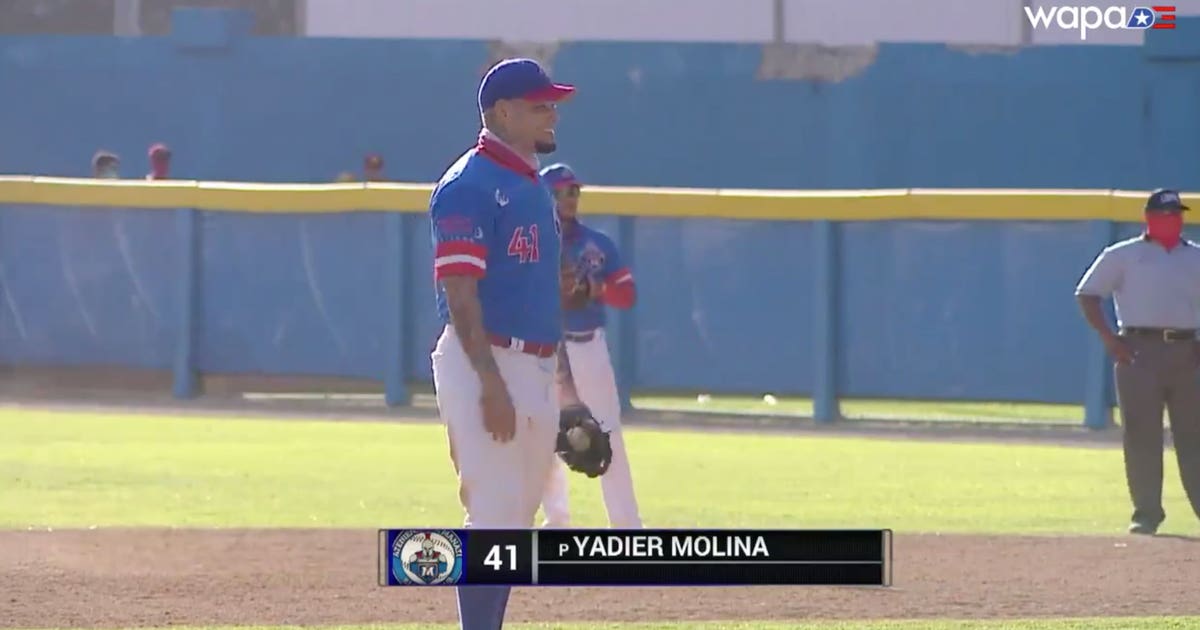 Leave it to the guy who's handled pitchers as well as anyone ever has to show he knows a thing or two about throwing off a mound.
Yadier Molina, the free agent catcher and future Hall of Famer, pitched in a professional game recently. A Puerto Rican winter league playoff game, no less.
Molina entered the game with his team trailing 19-7 in the ninth inning. According to WAPA Deportes, a sports channel in Puerto Rico, the St. Louis Cardinals' longtime catcher allowed a solo home run while facing four batters, the last of whom he struck out.
Yadi shared video of the strikeout of third baseman Emmanuel Rivera, a Kansas City Royals prospect, on his Instagram account.
Molina, who collected his 2,000th career hit last season, has played for the St. Louis Cardinals for all of his 17 major league seasons.
Hey @Cut4, here in Puerto Rico we got a very special

(•_•)
<) )╯POSITION
/

(•_•)
( (> PLAYER
/

(•_•)
<) )> PITCHING
/ pic.twitter.com/o9kOVBdfI2

— #WAPADeportes (@wapadeportes) January 18, 2021
4 batters faced, 1 H, 1 HR, 1 K. pic.twitter.com/s2ZX531BDq

— #WAPADeportes (@wapadeportes) January 18, 2021