Sports
Midweek Stock Report: Timberwolves' Nowell keeps setting career highs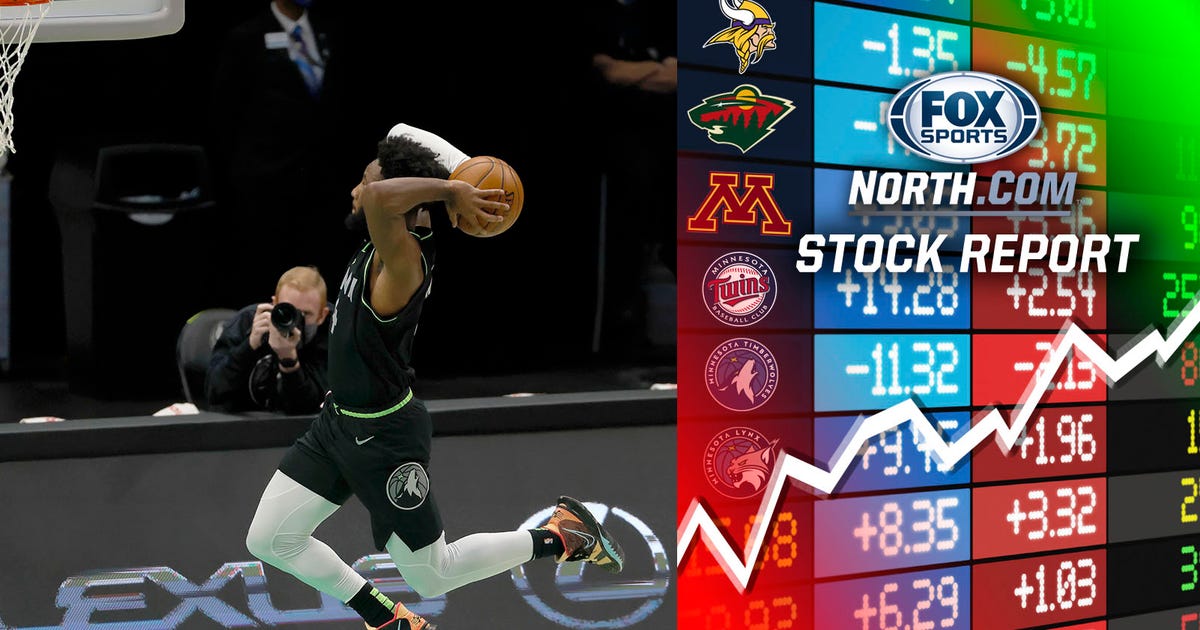 Jaylen Nowell, Timberwolves guard (⬆️ UP)
Nowell has been setting career highs pretty much every game. The former Washington Husky had his best professional outing against the Dallas Mavericks by scoring a career-high 18 points on 6-of-9 shooting. This comes after previous career highs on Saturday against the Oklahoma City Thunder with 15 points and Friday vs. OKC with 14 points. For someone who spent most of last season in the G League, Nowell has been a find for the Minnesota Timberwolves.
More Timberwolves coverage
Malik Beasley, Timberwolves guard (⬆️ UP)
It seems like every shot Beasley takes has gone in during the last few games. In the Timberwolves' four games in the past week, Beasley averaged 25 points per game while shooting 49.4% and a blistering 44.2% from deep. Minnesota's 127-122 loss to the Mavericks on Monday was his best performance when he tied a franchise record with six 3-pointers in the fourth quarter.
Minnesota Wild (⬇️ DOWN)
Are the Wild ever going to play again? Yes, but it may take a bit longer than fans may like because it doesn't look like the COVID-19 situation is going to resolve itself anytime soon, especially since Minnesota general manager Bill Guerin told The Athletic's Michael Russo that he expects more positive tests. There are five total teams to pause their seasons due to COVID-19 concerns, so the Wild are one of many teams struggling with this virus.
Kirk Cousins and the Vikings offense (EVEN)
How does the Klint Kubiak hire change things for Minnesota, if at all? The Vikings seemed intent on keeping the same offensive philosophy which means less of a learning curve but possibly a lower ceiling on the unit. Maybe the 33-year-old Kubiak has some tricks up his sleeve for 2021.
Antoine Winfield Jr., Buccaneers safety (⬆️ UP)
The former Gophers safety had an interception in the Super Bowl! He also finished with six tackles and two passes defensed in the Tampa Bay Buccaneers' 31-9 win over the Kansas City Chiefs. Ski-U-Mah!
Gophers men's basketball (EVEN)
Sort of a "meh" week for the Gophers. Minnesota suffered its sixth Big Ten road defeat in a 76-72 loss to the Rutgers Scarlet Knights Thursday, then beat up on the lowly Nebraska Cornhuskers 79-61 at the Barn on Monday. The Gophers should still make the NCAA tournament if they continue at this pace but likely with a lower seed.