Sports
Get to know new Minnesota Timberwolves guard Ashton Hagans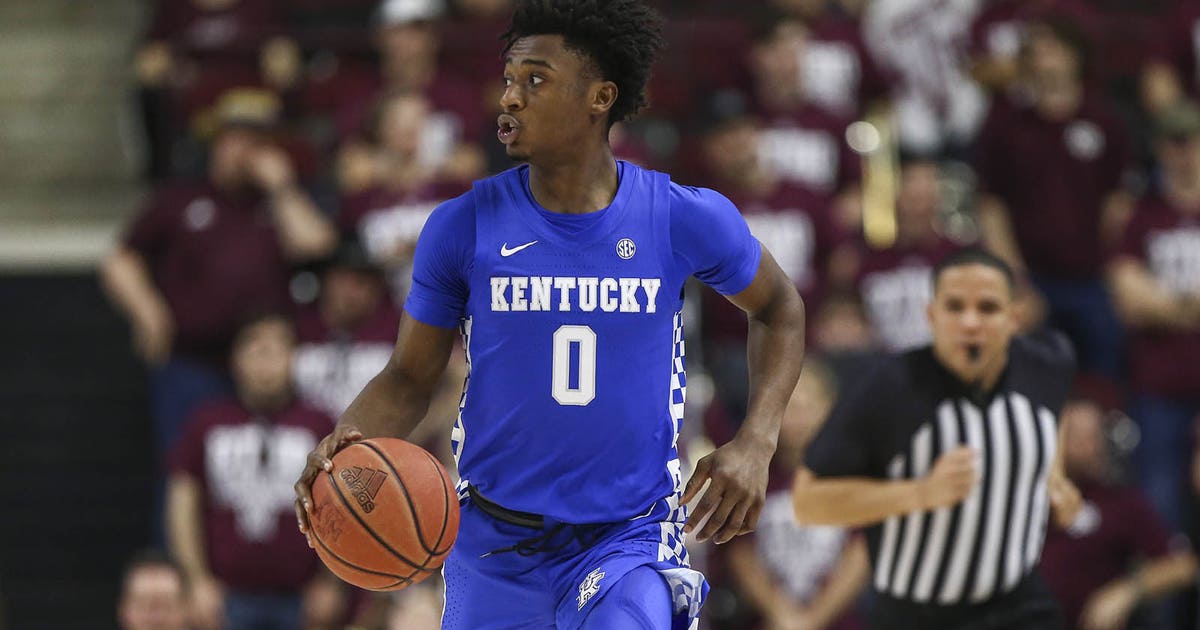 The Minnesota Timberwolves turned to an undrafted player for one of their two-way contracts, signing former Kentucky standout Ashton Hagans.
While there's some uncertainty surrounding a G League season, this is also the era of COVID-19 and there might be a need for players, especially if one or more Wolves have to be quarantined.
Even if not, Minnesota got a lot out of its players on two-way deals last season. Kelan Martin played in 31 games with four starts and averaged 16.0 minutes. Jordan McLaughlin played in 30 contests with two starts and averaged 19.7 minutes.
Perhaps Hagans gets a similar opportunity in 2020-21? Let's learn more about Minnesota's latest guard addition.
HIGH SCHOOL
The 6-foot-3, 190-pound guard went to Newton High School in Covington, Ga. As a junior he averaged 20.2 points, 10.7 assists, 7.6 rebounds and 3.6 steals and was named Mr. Basketball in Georgia as well as the Gatorade Georgia Player of the Year.
Listed as a top-20 national recruit (as high as No. 12) by 247 Sports, ESPN and Rivals, Hagan reclassified to the class of 2018 and graduated early.
More Timberwolves coverage
COLLEGE
Originally committed to Georgia, Hagans switched and enrolled early at Kentucky.
As a freshman, he played in 37 games with 30 starts and averaged 7.7 points, 4.3 rebounds, 2.6 rebounds and 1.6 steals per game.
In 2019-20, Hagans played in 30 games with 29 starts, averaging 11.5 points, 6.4 assists, 3.9 rebounds and 1.9 steals. He missed Kentucky's season finale for personal reasons, which head coach John Calipari late said was to get his "mind and body right."
Hagans was tabbed the conference's co-Defensive Player of the Year in 2018-19 and named to the SEC's All-Defensive team the following year.
This past April, Hagans decided to forgo his final two years of collegiate eligibility and enter the NBA draft, where he ended up not being selected.
"Ashton is ready for this," Calipari said in a press release announcing Hagans' departure. "From where he was when he got here two seasons ago to where he is now isn't even close. He's a completely different player and he's built his skills and his confidence to take that next step.
"We know what Ashton can do to change the game defensively and how much better he got offensively, but what's going to separate him is his competitiveness. That kid is a winner. His competitive spirit drives him and is why I love him. If I'm going to battle, I'm taking Ashton."
CURRENT CONTRACT
According to HoopsHype: "During the shortened 2020/21 season, two-way deals will work a little differently than usual. Rather than being limited to spending 45 days with their NBA teams, two-way players will be eligible to be active for up to 50 of their team's 72 NBA games. And instead of having their salaries by how many days they spend in the NBA, they'll receive flat salaries of $449,155."
PERSONAL
Hagans might have attended high school in Covington, but he actually lived in Cartersville, Ga., until he was 12. Before moving, he played youth football with Clemson quarterback Trevor Lawrence, and the two remain friends.
Hagans played a lot of football before concentrating on basketball. That sport is in his blood as his cousin is former Auburn and NFL running back Ronnie Brown. Of course, another cousin is Trey Thompkins, who played basketball at Georgia, in the NBA and overseas.
Since he played football so much as a youth, he followed the NFL more than the NBA. His favorite team was the Indianapolis Colts. But in basketball, his idol was former Timberwolves guard Derrick Rose (who also played for Calipari, although at Memphis).
In high school and college, Hagans donned 0 as his uniform number (that won't be the case with the Wolves as D'Angelo Russell wears that). Why did he choose zero? "That was my high school number when no one could really guard me, that's how I felt," he said in an AMA chat back in May.
You can find Hagans on Twitter @H23Ash and on Instagram @ashton.hagans.