Sports
Derrick Henry talks Deshaun Watson's next move amid trade rumors
Derrick Henry has some personal investment in Deshaun Watson leaving the Texans.
Despite the best efforts of new general manager Nick Caserio, Watson reportedly still wants out of Houston. Much of that has to do with dysfunction in the front office, including the consistent presence of Jack Easterby, who has a surprising amount of say in the day-to-day operations of the team.
In the AFC South, opponents are watching with glee as the Texans best player single-handedly ruins their chances at contention for the next half-decade. This includes the Tennessee Titans, led by star running back Derrick Henry. In an interview with FanSided's Mark Carman, Henry wished Watson well, but did let on that the Titans would welcome a division without him.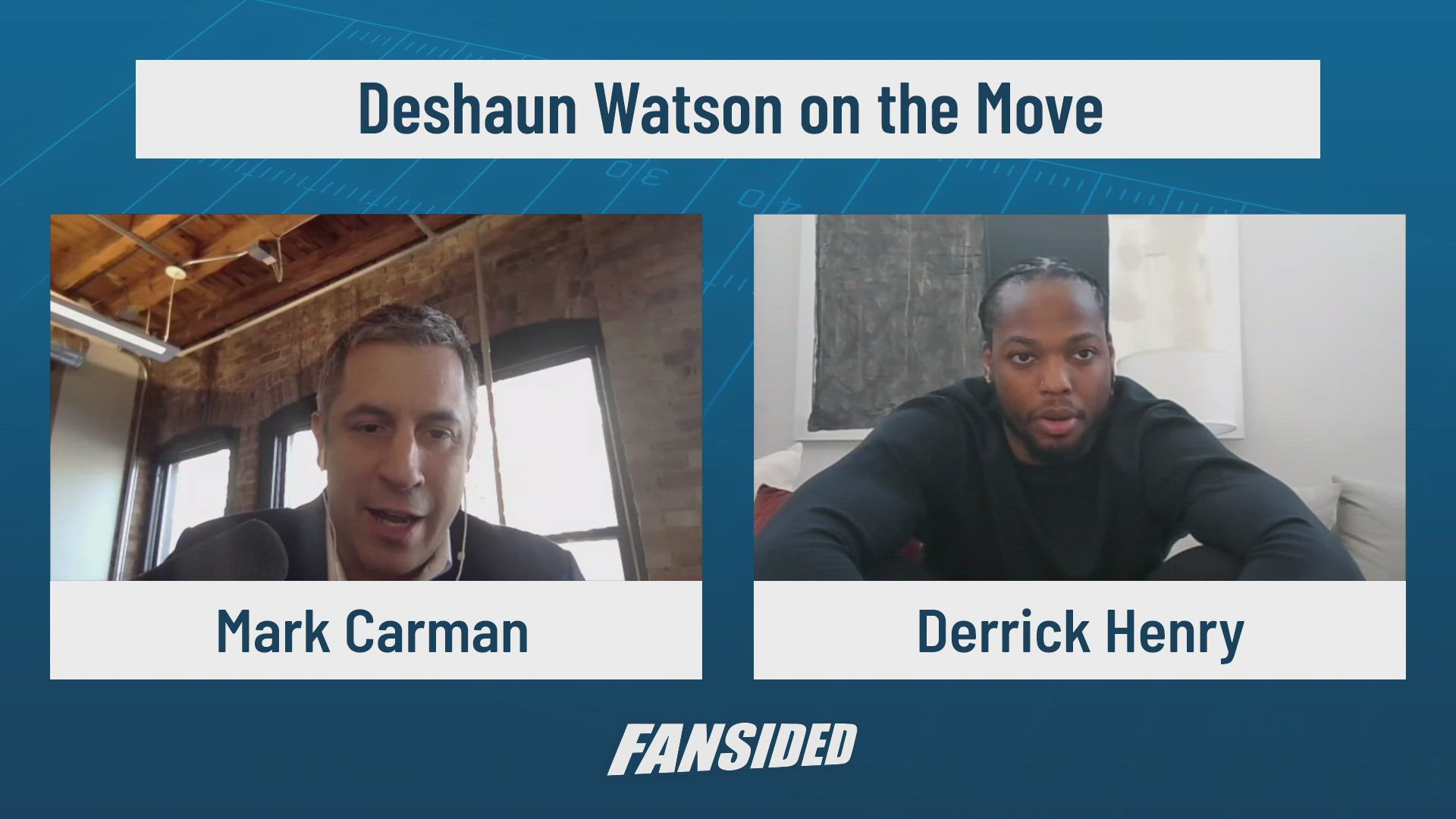 "I wish the best for Deshaun in this whole situation, but that'd definitely help us out," Henry said. "Dude is a problem. Each and every year we play him, it's tough."
Henry still can't believe Watson fell to Houston in the NFL Draft
The Texans had the wherewithal to trade up in the 2017 NFL Draft to select Watson at No. 12 overall. Watson falling was surprising at the time and looks even more ludicrous now given his status as one of the best five quarterbacks in the NFL.
"I remember watching that draft and I was shocked he didn't get picked (sooner)," Henry said. "Deshaun Watson…is the best quarterback I've ever seen play in college football."
It's safe to say Watson has carried that reputation into the NFL, falling short to Henry's Titans last season by a wide margin. While the AFC South rivalry is among the most intense in football, in the end Henry wants what's best for Watson. With player empowerment on the rise, it's not surprising to see that level of support among the NFL's best.
Henry spoke with FanSided on behalf of FedEx and the FedEx Air and Ground player of the year award. You can vote for Henry for FedEx Ground player of the year here.
Source link