Sports
Bucks NBA draft profile: Josh Green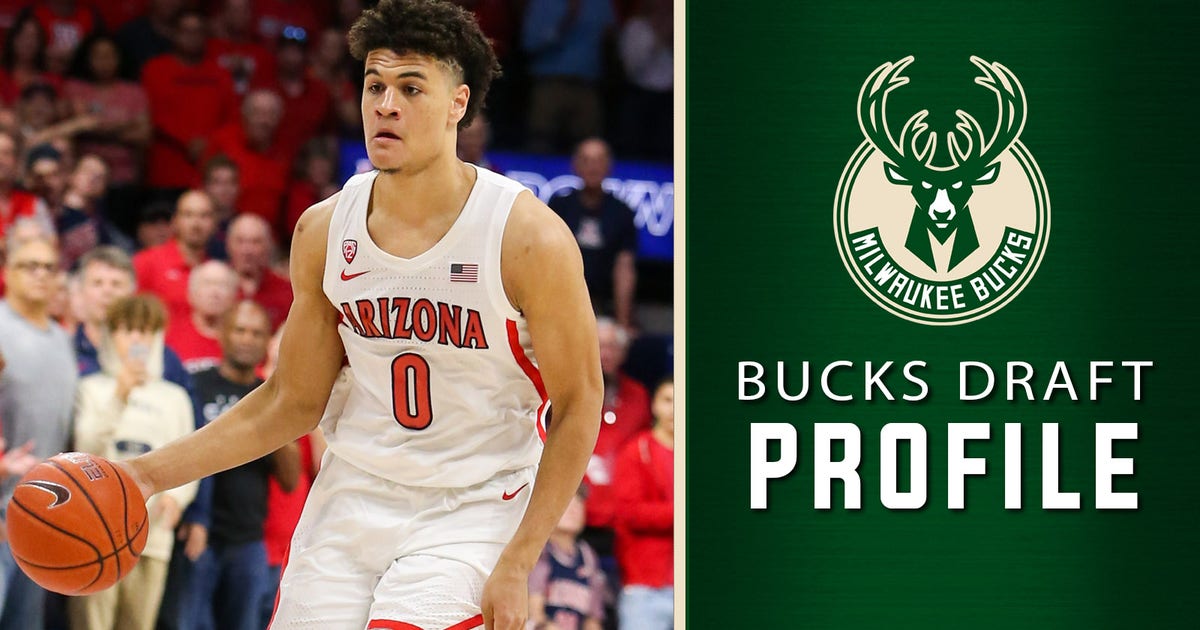 Winter is approaching and the days are getting shorter. That means the 2020 NBA season is almost here!
Due to the redone 2020 season schedule, the NBA draft will be held Nov. 18 while the 2020-21 season is expected to begin Dec. 22.
The Milwaukee Bucks own the No. 24 overall selection in the draft. Who might they be interested in with that pick?
In this edition, we take a look at Arizona shooting guard Josh Green.
OVERVIEW
Green was born in Sydney, Australia and moved to the Phoenix area as a teenager. He started his prep career at Mountain Ridge High School in Glendale before transferring to the IMG Academy in Bradenton, Fla., where he helped lead the school to its first national championship. Green had eight points and two assists in the 2019 McDonald's All-American Game.
The man from Down Under was a five-star recruit out of high school and ranked the No. 13 player in the 2019 class by 247 Sports. He chose to return back to his United States home and play for the Arizona Wildcats. During his freshman season with the Wildcats, Green recorded 12 points and 4.6 rebounds per game while shooting a respectable 36.1% from 3-point land.
COMBINE
Green was invited to the NBA Combine but his results are not yet available.
MEASURABLES (via nba.com)
Height: 6-foot-6
Weight: 210 pounds
Wingspan: 6-10
FILM ROOM
WHAT THEY'RE SAYING
"Green is an athletic wing originally from Australia who can become an elite defender, and he's shown the ability to thrive in transition and knock down enough shots from the perimeter to keep defenses honest." – Jeff Goodman, Stadium.com
"Considered a likely late lottery to mid first round pick … Looks to be an impactful role player early on in his career, which will give him good minutes … Won't be a star right away but a year or two of development on a consistent jump shot will turn him from good to great." – NBADraft.net
HOW HE FITS
Green is a big, stocky player that fits in well in the position-less NBA. He is tall enough and big enough to hang with NBA wings on the defensive end and is a talented offensive player who has plenty of potential. The athletic Australian gave up 0.83 points per isolation possession last season and scored 4.2 points per game in transition, which was fourth in the Pac-12. It also helps that he can knock down 3-pointers and space the floor. If Green is still on the board by the time Milwaukee makes its pick, it should consider selecting him because he projects as an NBA-ready role player who can help out on defense early.