Money
Martin Lewis reveals how to boost your Nectar points to save hundreds on Sainsbury's shopping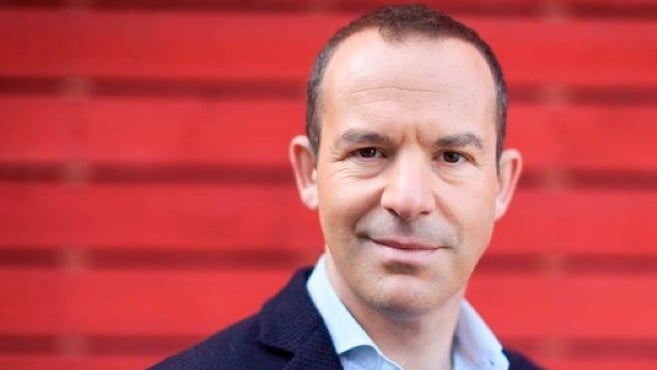 How to get an easy 2,000 Nectar points
Martin had two main Nectar tips whilst speaking on the show. He firstly explained how to get up to 2,000 Nectar points for free, adding that it was "dead easy" to do.
This is because Nectar is offering all existing members between 100 and 2,000 totally free bonus points – equivalent to between 50p and £10 off your shopping – via its app until Tuesday 9 March – there's no spend required, so it's a no brainer. If you're new to Nectar, you can sign up and get 250 points (equivalent to £1.25).
To get this, you need to log in to your Nectar account, or sign up for one, via the free app (available on iOS and Android), and on the home screen select the 'Juicy Points Boost' tile. You'll be shown how many bonus points you've been awarded and this should be instantly added to your regular Nectar points balance.
Martin explained that if you can't see the offer, you may need to update the app to the latest version, compatible with most phones from the past few years running iOS 12.0 or later, or Android 5.0 or later (you can do this in the App Store or Google Play).
Nectar says it's offering the bonus to show members on average how many points it estimates they've missed out on over a 12-week period by not using its personalised bonus offers in the app – so if you've not used the app much in the past, you should get more points than if you use the app offers regularly. We've more on how to make the most of the app below. 
Martin reveals how to get a free £184 at Sainsbury's via a credit card
Secondly, Martin explained how you can get a free £184 to spend at Sainsbury's, by getting the Amex Rewards Gold Card.
He said: "If you're accepted for that [the Amex Rewards Gold Card] and you spend £3,000 in three months you get 23,000 Amex rewards points which includes a 20,000 point bonus. I would only do this if your normal spending each month – put all your family spending on it – is over £1,000 a month, so it's quite a high amount. If not don't bother, it's not an excuse for spending more.
"Now what they normally advertise is you can redeem those points for £100 voucher at Amazon, M&S and more, but I have a trick."
To do the trick, you have to follow the following steps:
Convert 23,000 Amex points for 23,000 British Airways (BA) Avios points (via Amex rewards).
You can now swap 23,000 Avios for 36,800 Nectar points (via BA's website).
36,800 Nectar points is now spendable as £184 at Nectar partners, including Sainsbury's.
Martin reminded viewers to always repay credit cards in full each month so there's no interest. He added that it's fee-free in the first year, but £140/yr after that, so always cancel after the first year to avoid the fee. You can find out more about the card in our Best Cashback Credit Cards guide.
Being able to swap Avios to Nectar points and vice versa is a new perk introduced this year, and one viewer wrote into Martin's show to say she'd swapped Avios points to get £600 off her Sainsbury's shopping. She wrote: "Thank you Martin for making us aware of being able to turn Avios into Nectar points. 
"I have now converted our family Avios points and I have over £600 worth of points to spend on our weekly shop (with more points still to convert). Should mean six-weeks 'free' shopping."